Are you qualified for a Pag-IBIG housing loan? See the guidelines, requirements, and the list of documents that you need to submit here.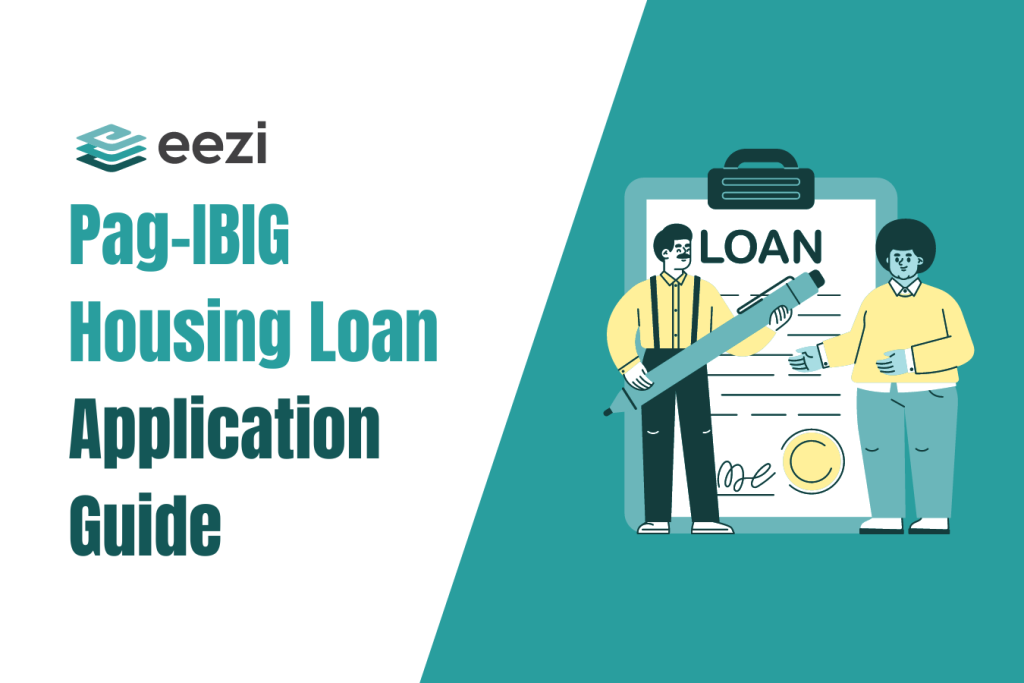 All Filipino families dream of owning a home they can call their own. However, this is a desire that many still struggle to fulfill given the cost of house constructions.  
Thankfully, many banks and financial organizations provide financing options for home purchases. But if you're searching for a flexible-term, long-term home loan, look no further than the Pag-IBIG housing loan program.
Pag-IBIG housing loans are the best option for Filipinos to borrow money because they have longer loan terms (up to 30 years). Moreover the agency allows many members to apply for multiple loans on the same property and enable salaried members up to 65 years of age to do so.
Below is a comprehensive guide for applying for a Pag-IBIG Housing Loan.
How much is the monthly payment for the Pag-IBIG housing loan?
Your monthly salary deduction or amortization amount will depend on the following factors:
Amount borrowed
Your chosen loan repayment term
Your selected fixed pricing period
The Pag-IBIG approved loan amount is the maximum housing loan that you are eligible to receive. On the other hand, the loan period, also known as the loan repayment period, is the time you will make monthly amortization payments.
Although 30 years is the maximum loan term, Pag-IBIG advises selecting ten years or less to avoid paying higher interest. However, if you decide to take out a loan with a 30-year maximum loan term, remember that the first ten years will essentially be used to pay off interest only.
Meanwhile, the fixed pricing period determines the length of a fixed interest rate application.
For instance, the interest rate will be 5.750% for the first year if you select a one-year fixed pricing period. This interest rate will be recalculated after the initial year and may increase or decrease depending on the prevailing economic conditions in the following years.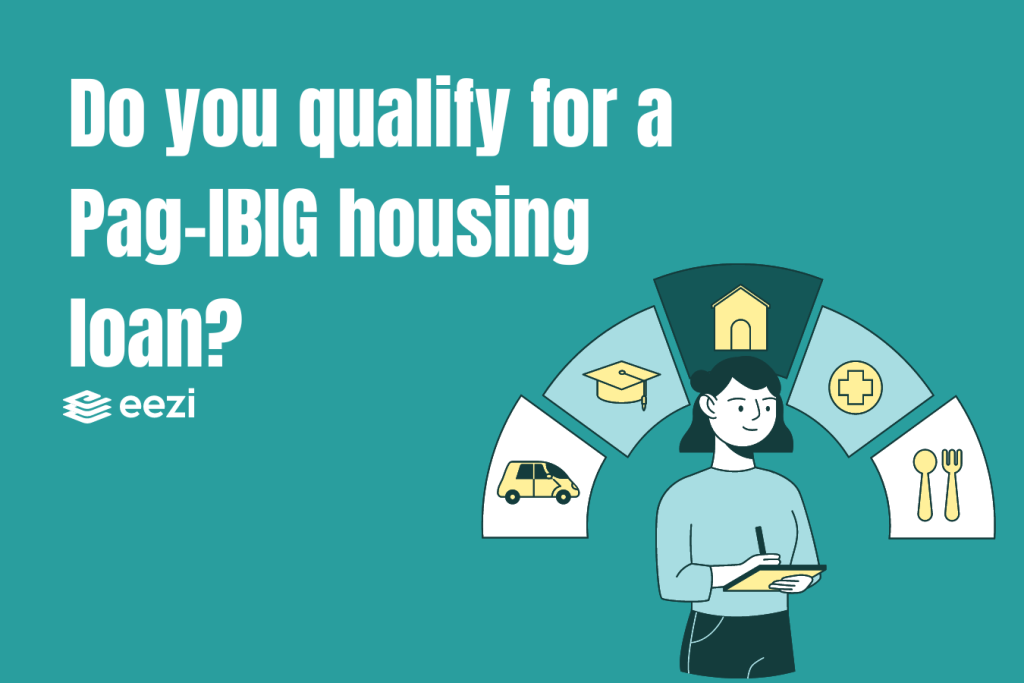 How can I check if I qualify for a Pag-IBIG housing loan?
You can determine if you qualify for a Pag-IBIG housing loan using the following criteria:
Pag-IBIG Membership
The following basic requirements for Pag-IBIG Fund Members are as follows:
You must have been a paying Pag-IBIG fund member for at least two years and have made at least 24 monthly payments.
The above condition applies to both principal borrowers.
If three Pag-IBIG fund members are connected in the second civil degree of consanguinity (brother, sister, etc.), they may each receive a house loan with the same collateral.
Age requirement
You must not be older than 65 at the time of your housing loan application.
You must not be older than 70 at the time of loan maturity.
You need to be insurable.
Given the requirements above, obtaining a PAG-IBIG housing loan is restricted by advanced age. This is usually the case, regardless of whether you borrow from Pag-IBIG or another bank financing.
Legal Capacity to Pay
Generally, your housing loan's monthly amortization amount should not be more that a third of your overall gross monthly income. When evaluating a loan applicant, many financial organizations use this criterion.
However, Pag-IBIG allows an amortization (meaning principal plus interest) of up to 40% of your net disposable income.
Restrictions for Pag-IBIG Fund Housing Loans
You must only have one housing loan at a time. In other words, you must repay your current loan, if you have any, before applying for a new one.
Check to see if the housing loan you previously used has not been paid off, canceled, or bought back.
Your payments must be current and not overdue at the time of housing loan application if you have an existing multi-purpose loan.
Prior to applying for a housing loan from Pag-IBIG, you must diligently check these restrictions.
What are the requirements for a Pag-IBIG housing loan?
The personal requirements for the Principal Applicant, Spouse, and Attorney-in-Fact for Self-Employed, Locally Employed, and overseas Filipino workers are as follows. They may also include other Pag-IBIG documents that need to be signed and filed. 
Personal Requirements for Pag-IBIG Housing Loan
4 pieces of 1 x 1 photo IDs
Two government-valid ID
(If single) Photocopy of birth certificate
(If married) Photocopy of marriage certificate
(If widow) Photocopy of the death certificate
(If renting) Valid ID of the landlord or certificate of tenancy
Proof of billing address
Status of Approved Membership
MSVS (Verification Slip)
Photocopy of cedula or residence certificate
Atty-in-fact valid ID and SPA or special power of attorney
Checks with a Postdated Date (Down Payment and Monthly Amortization)
Self-Employed Requirements for Pag-IBIG Housing Loan
Mayor's Permit / Business Permit
SEC or DTI registration
Last year's audited financial statements
Income Tax Return (ITR) for the previous year
Proof of Tax Payment
Locally Employed Requirements for Pag-IBIG Housing Loan
Employment and Compensation Certificate (Notarized)
Latest payslip and ITR
Service Background (if employed by the government)
Copy of the most recent ESAV with a minimum 24-month contribution
Overseas Filipino Workers (OFW) Requirements for Pag-IBIG Housing Loan
Authenticated job contract by POEA, if in a foreign language, with English translation
Certificate of Employment and Compensation
Remittance proof for the last three months
Consularized Special Power of Attorney
Passport photocopy
Copy of the most recent ESAV with a minimum 24-month contribution
The Pag-IBIG Fund Information Officer in the nation where the member works must properly authenticate and certify all other Proofs of Income, whether they are original or photocopies.
Authorized Representative (Atty-in-Fact)
ID picture
Certificate of Residency (photocopy)
Two government-issued valid IDs
TIN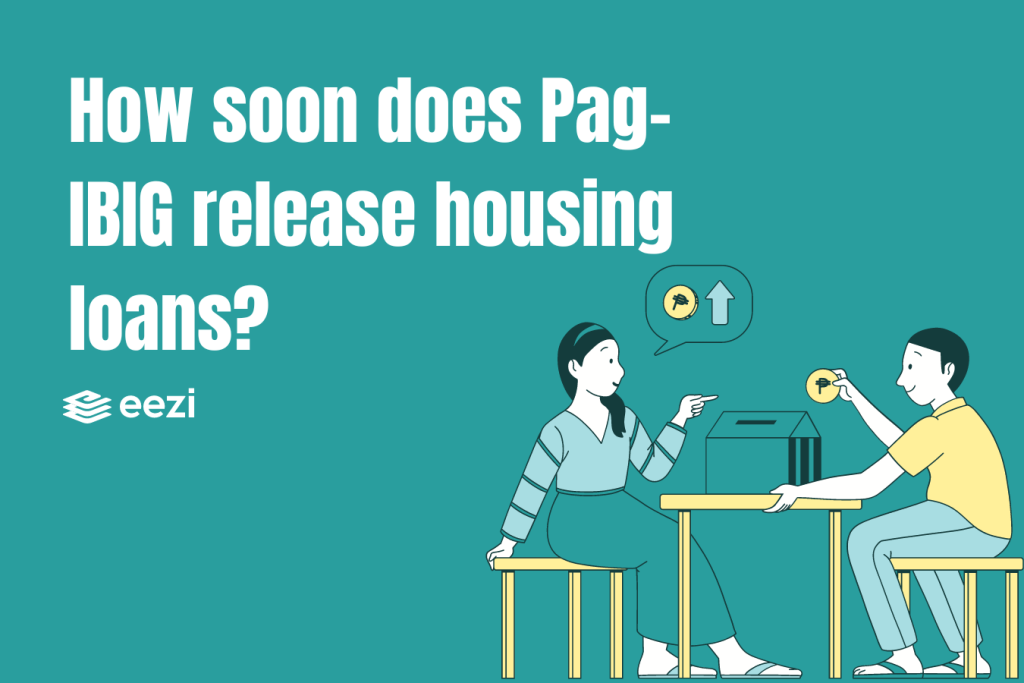 How many days before the Pag-IBIG housing loan release?
Application for a Pag-IBIG housing loan often takes months. But once you've met all the requirements, the release is expected in a matter of days or weeks.
Some factors have the potential to change this processing time. These include the following:
Borrower's responsiveness
Lender's processing time
Real estate appraisal
Documents' completeness
Follow up steps
Credit assessments
The usual procedures for evaluating a housing loan's entire process are as follows:
Prequalification and registration
The initial step in securing a housing loan involves prequalification and registration. Prospective borrowers must be adequately prepared for this stage, and it's advisable to check housing loan information online or visit the nearest Pag-IBIG office.
The housing loan application process usually takes around 3 to 5 days for successful processing, although the timeline may vary based on individual circumstances and document submission. Once the housing loan application is officially approved, an account number is assigned, and any remaining verifications are completed at that point.
Submission of loan requirements
Once your Pag-IBIG fund membership registration is confirmed, the next step is to submit the required documents to apply for a mortgage. These documents should include details about your address, utility bills, and government-issued identification documents showing your income.
If you've already begun the prequalification process, you can efficiently submit these loan documents either offline or online. This phase typically takes around 7 to 10 working days to process your documents, verify them, and grant approval for your loan application.
Processing and Release of HLA
After your housing loan application has been approved and validated, it is sent to the concerned department for further processing. Here, PAG-IBIG members conduct a thorough review of your documentation and requirements. Once your loan has been assessed, and no additional borrower documents are needed, your loan is granted.
The approval process can vary in duration, taking anywhere from a few weeks to a few months, depending on specific requirements and factors.
Upon formal loan approval, your funds are released within one to two days. You can choose to verify your loan proceeds through the virtual Pag-IBIG platform or visit a nearby Pag-IBIG fund branch office, based on your preference.
What is the minimum salary for a Pag-IBIG housing loan?
The Pag-IBIG Fund Affordable Housing Loan is intended for low-income and minimum-wage members with monthly incomes of up to P15,000 in the NCR and P12,000 outside the NCR.
Under the loan program, Pag-IBIG Fund offers house loans up to P580,000 in socialized subdivision projects and exceptionally low rates for home loans up to P750,000 in socialized condominium projects at a subsidized rate of 3% annually.
People on minimum wage can use the Pag-IBIG Affordable Housing Loan to pay for any one of the following:
Purchase of a residential house or lot that has been entirely developed or adjacent lots that are not larger than 1,000 square meters;
Purchase of a residential house, townhome, or condominium unit;
Either new or used units;
A home financed with Pag-IBIG funds;
The building or completion of a residential unit on a lot held by the principal borrower or a borrower's relative;
Home renovations and refinancing of an existing mortgage provided that the principal borrower has made on-time payments of the loan's amortizations for the last six months, with no payments over thirty (30) days overdue.
Also, you can use Pag-IBIG's housing loan affordability calculator to see how much you can borrow depending on your income and selected repayment and fixing periods.
How much is the Pag-IBIG housing loan interest rate?
| Repricing Period | New Interest Rate (%) | Previous Interest Rate (%) |
| --- | --- | --- |
| 1-year | 5.75 | 5.75 |
| 3-year | 6.25 | 6.375 |
| 5-year | 6.5 | 6.625 |
| 10-year | 7.125 | 7.375 |
| 15-year | 7.75 | 8 |
| 20-year | 8.5 | 8.625 |
| 25-year | 9.125 | 9.375 |
| 30-year | 9.75 | |
Repricing Period: This column indicates the duration for which the interest rate is fixed before it can be repriced.
New Interest Rate (%): This column shows the new interest rate percentage that applies to Pag-IBIG Housing Loans as of July 1.
Previous Interest Rate (%): This column displays the interest rates that were in effect before the changes took place.
New Pag-IBIG Housing Loan Interest Rates
The Pag-IBIG Housing Loan now offers lower interest rates, with reductions in various repricing periods ranging from 1 year to 30 years. The 1-year repricing period remains at 5.75%, while the 3-year repricing period has been reduced to 6.25% from 6.375%.
Similarly, interest rates for longer repricing periods have also been lowered, making housing loans more affordable for borrowers. Additionally, the special interest rate for home loans of minimum-wage earners under the Affordable Housing Program remains at 3% per annum, which is the lowest available in the market. These changes aim to make homeownership more accessible and affordable for Filipinos.
Related: Pag-IBIG and other government-mandated employee benefits
Pag-IBIG Housing Loan Management Made Easy with Eezi
The eezi automated payroll software offers a simple loan management feature. The HR will just input all loan information, and the software will handle the rest since it processes payroll smoothly while considering all bonuses and deductions. Check it now to learn more!