When does leave without pay or LWOP apply in the Philippines?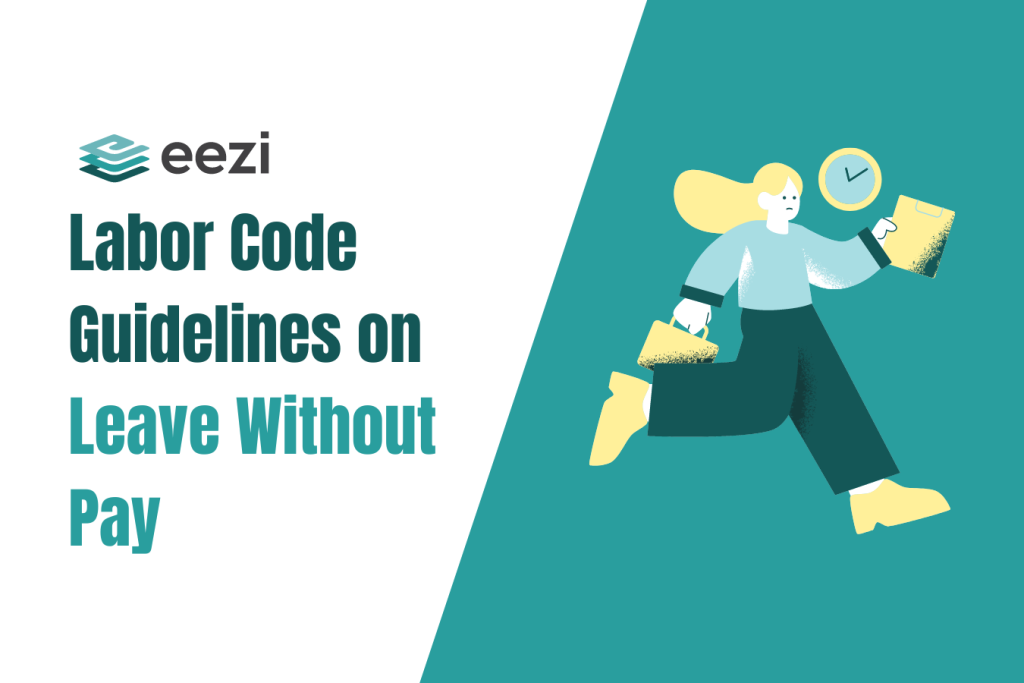 As a general practice, employees can request vacation leave as needed. However, this request must be approved by the employer. There are also instances where an employee is required to take time off from work. This is called "forced leave."
As the term implies, forced leave requires the employee to take a leave of absence from work. This is to use any available leave credits they have left.
But how does a mandatory forced leave work in real scenarios? For example, employees may have a lot of unused vacation leave credits near year-end. In this case, the company can require these employees to file for a leave of absence and use up all the remaining credits.
As per local laws, companies are only mandated to convert sick leave credits into monetary benefits. On the other hand, vacation leaves are not convertible. Hence, employees must use them all before the end of the year or forfeit them.
But what if there is a massive employee forced leaves? In this case, the law requires the employer to notify DOLE of the implementation of this and other flexible work arrangement.
What is Leave Without Pay (LWOP)?
Leave Without Pay (LWOP) is a type of unpaid leave that an employee may request when they have exhausted their available sick leave and vacation leave credits. It's important to note that LWOP is different from suspension, furlough, or unapproved leave.
An employee must obtain employer approval before taking LWOP. Failure to do so could result in an absence without leave (AWOL), which may have consequences, including termination of employment.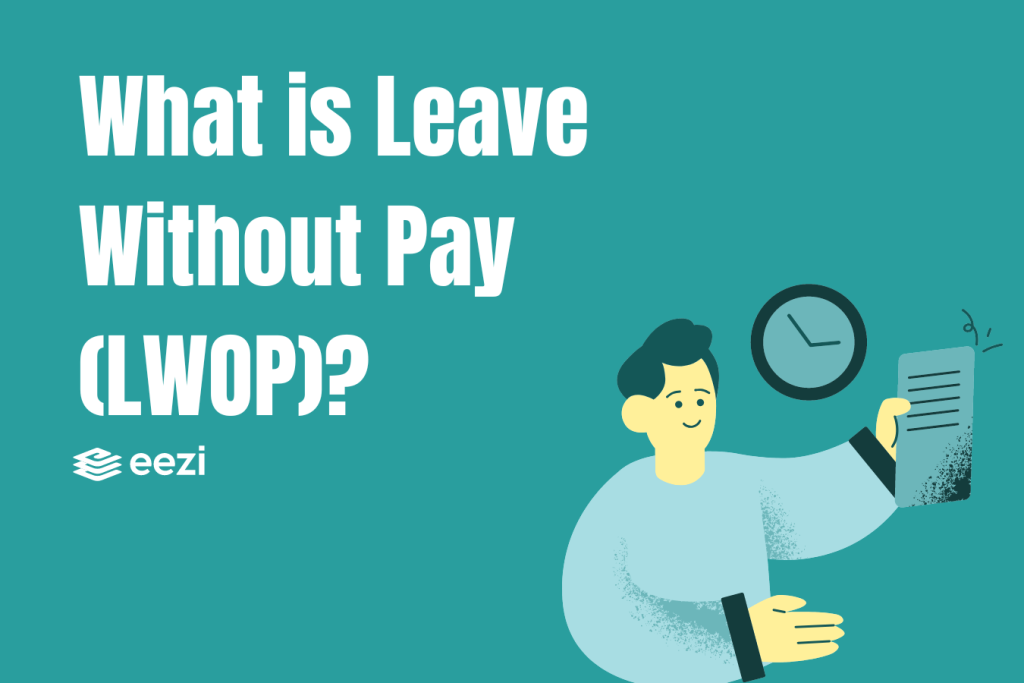 The Difference Between Forced Leave and Leave Without Pay
Depending on the circumstances, both can mean the same thing. However, here are specific examples of how and why these two types of leaves can mean the same or differently.
What is forced leave?
Forced leave is when an employer requires employees to take vacation leave or time off to use up their remaining leave benefits before the end of the fiscal year. This is typically done to prevent employees from forfeiting their leave credits. During forced leave, employees receive their regular pay as if they were working.
Employees may take use this leave continuously for five straight working days. Alternatively, they may also apply it at different times of the year. The only requirement is that it amounts to a minimum of five leaves at year-end.
Moreover, the employer can forfeit any remaining vacation without pay by the end of the calendar year. As such, labor law requires employers to inform employees of remaining time off credits before the forfeiture.
Employees and workers on forced leave will still receive their full pay. Furthermore, it is still equivalent to their regular salary on normal working days.
What is leave without pay?
Leave without pay (LWOP), on the other hand, is when an employee requests unpaid time off from work. This usually applies when they have no leave credits left. LWOP may also be granted if an employee is mandated by the government to perform military or civic duty. In the case of LWOP, employees do not receive regular pay for the duration of their absence.
In summary, forced leave is initiated by the employer to exhaust employees' leave credits, and employees continue to receive their regular pay. LWOP is initiated by the employee and results in unpaid time off from work.
FAQs
What is the difference between Service Incentive Leave and Vacation Leave Credits?
Service Incentive Leave (SIL) and Vacation Leave Credits are two types of leave granted to employees in the Philippines, but there are key differences between them:
Entitlement
SIL (Service Incentive Leave): Employers are required to grant employees SIL once they have completed at least one year of service. It is equivalent to five days of leave per year of service. SIL can be used for both vacation and sick leave purposes.
Vacation Leave Credits: Vacation leave is typically granted to employees based on the company's policies or employment contracts. The number of vacation leave credits an employee receives may vary depending on the terms set by the employer.
Usage
SIL (Service Incentive Leave): SIL can be used for both vacation and sick leave. It provides flexibility for employees to use the leave for either purpose.
Vacation Leave Credits: Vacation leave is specifically designated for taking time off for leisure, rest, or personal reasons. It cannot be used as sick leave.
Mandatory vs. Voluntary
SIL (Service Incentive Leave): SIL is a mandatory benefit that employers must provide to their employees once they meet the eligibility criteria.
Vacation Leave Credits: The provision of vacation leave is at the discretion of the employer. It is not mandatory by law and can vary among companies.
Accrual and Length of Service
SIL (Service Incentive Leave): SIL accrues with each year of service, with five days granted for each year of service. It is based on the length of service.
Vacation Leave Credits: The number of vacation leave credits an employee receives may vary, and it can be based on company policies or the employment contract. It is not directly tied to the length of service.
In summary, Service Incentive Leave is a mandatory benefit that provides flexibility for employees to use their leave for vacation or sick purposes, while Vacation Leave Credits are granted at the employer's discretion and are specifically designated for leisure and personal time off.
Can an employer terminate employment of his workers if the business is under bona fide suspension?
An employer may choose to implement various employment arrangements, including forced leave, leave without pay (LWOP), or placing employees on floating status, during a bona fide suspension of the business. These arrangements can be applied for a specified duration, typically not exceeding six months.
These employment arrangements do not constitute termination, but rather, they are considered temporary measures due to the suspension of business operations. During this period, employees may not receive their regular compensation, but their employment status is not terminated. Floating status, in particular, keeps the employment relationship intact, allowing employees to return to their positions once the business resumes its operations.
Additionally, the terms of the employment contract and any applicable collective bargaining agreements should be considered in determining the appropriate course of action during a bona fide suspension of business.
Is forced leave considered legal in the Philippines?
Forced leave, as a flexible work arrangement, is legally acceptable in the Philippines. This arrangement allows employers and employees to manage various situations within the workplace, such as addressing business needs, optimizing resources, or dealing with economic constraints.
The law recognizes the use of forced leave, provided that it does not exceed six (6) months. If the forced leave or non-employment status extends beyond this duration, it is considered a termination of employment, and the employer may be held liable for the consequences associated with termination.
Can solo parents apply for LWOP?
Solo parent leave is granted to employees who are legally acknowledged by the government as solo parents and are eligible for parental leave benefits. Each solo parent is entitled to a maximum of seven (7) days worth of parental leave per year.
A single parent may request LWOP, if approved by his employer, for a reasonable period, in which case his physical presence is required by his child, children, or a minor family member under his care.
Can a female employee request LWOP beyond the time frame of her maternity leave?
In the Philippines, female employees who are pregnant are entitled to maternity leave, which typically covers 105 days with full pay. However, female employees can request an extension of an additional 30 days of leave beyond the standard maternity leave period, but this extended leave is without pay.
Additionally, qualified female solo parents can request a further extension of 15 days of maternity leave with pay. These extensions are available to provide additional time and support for the employee's postpartum recovery and to care for their newborn or newly adopted child. The availability of these extensions is governed by the relevant labor laws and regulations in the Philippines.
What is the DOLE department advisory regarding flexible work arrangements?
The Department of Labor and Employment (DOLE) has issued Department Order 02-09, otherwise known as the "Guidelines on the Adoption of Flexible Work Arrangements."
This refers to alternative work conditions and schedules rather than the traditional or standard work hours, work days, or work week, in response to potential economic difficulties and possible national emergencies that are determined in advance.
However, the implementation of this work arrangement is only temporary in nature. The decision to revert back to regular office hours and routine may be left to the employer's prerogative.
Which government-sanctioned mandatory leave types can be granted to employees in the Philippines?
Employers are required by labor law to grant the following mandatory leaves to all employees:
Service Incentive Leave (SIL)
Maternity Leave
Paternity Leave
Parental Leave for Solo Parents
Leave for Victims of Violence Against Women and their Children
Special Leave for Women
Helps your employees maintain a balanced work and family life with eezi!
With eezi, you can keep track of your employees' available and remaining leave credits and ensure that they can plan for their time off in advance!