Here are the problems, solutions, and trends in HR in 2023 that could either make or break your businesses and how to navigate them.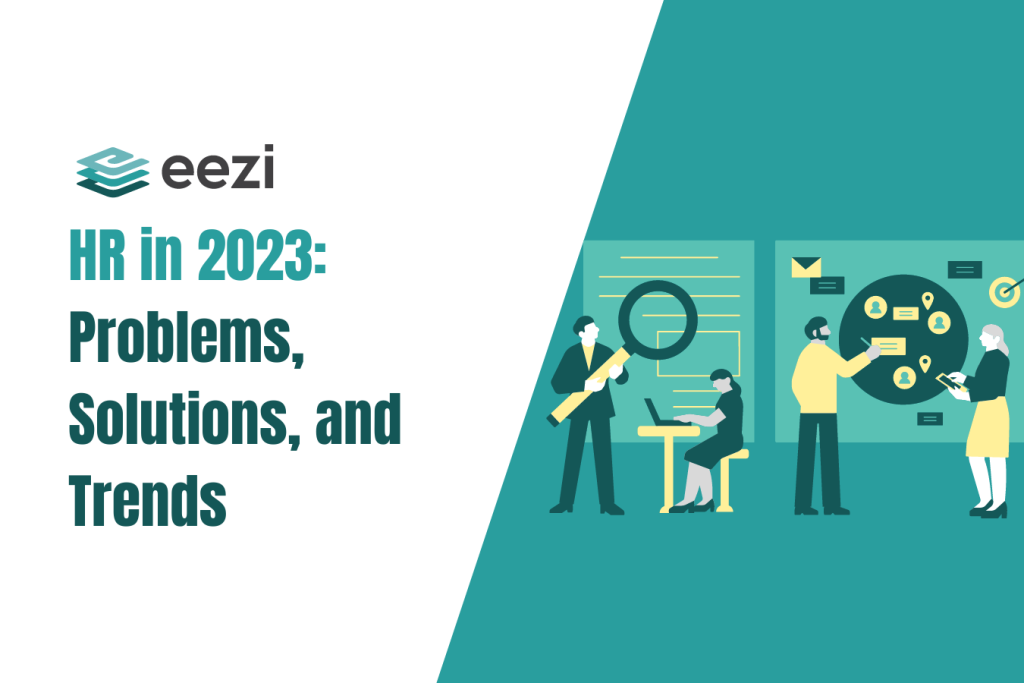 Human resource (HR) is a crucial part of any organization striving for success. For small businesses, it plays a vital role in future expansions. This department is generally responsible for finding, retaining, and developing employees. Between these, the human resource team also manages and optimizes employee performance. For 2023, here are the HR trends and changes that practitioners in the field can expect.
What are the possible HR problems in 2023
To enter the year prepared, HR practitioners must first know the problems they are about to face. Below are the main challenges HR professionals must overcome in 2023 to increase employee engagement and improve the overall employee experience.
The Great Resignation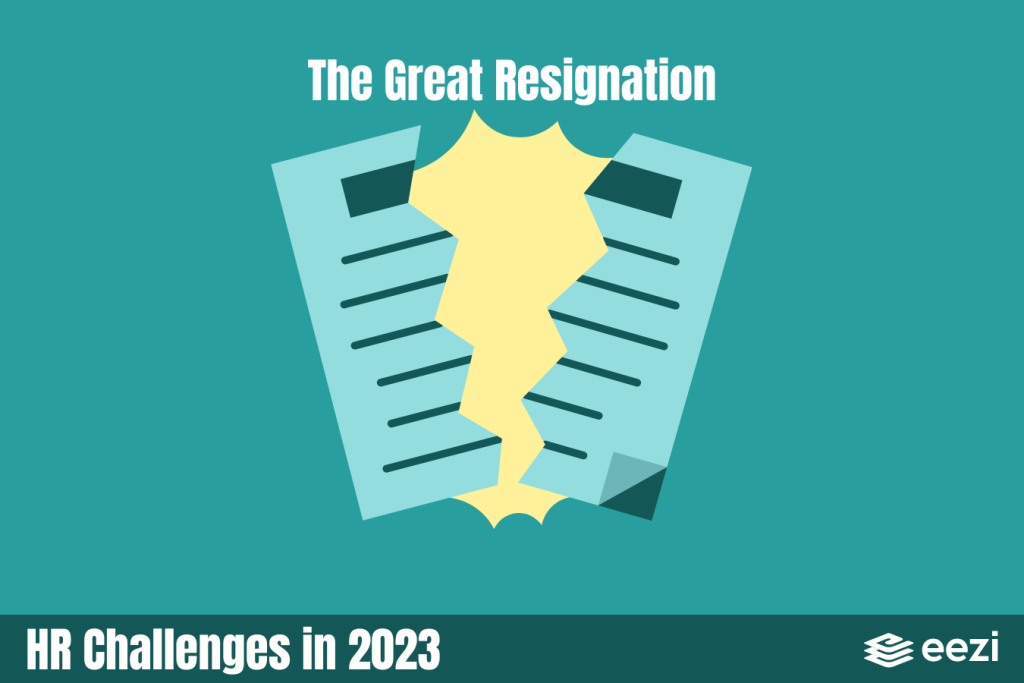 Talks about 'The Great Resignation' or the 'Big Quit' have been floating around since the rise of the pandemic. Simply put, The Great Resignation is an economic trend where masses of employees resign from their jobs voluntarily for various reasons.
Some cite factors such as limited opportunities to advance their career, the rising cost of living, wage stagnation, and hostile work environments as the common causes. Because of this, some thought leaders also referred to it as the 'Great Rethink.' As a result, organizations now must address the wake of the pandemic and improve employee retention.
Employee Burnout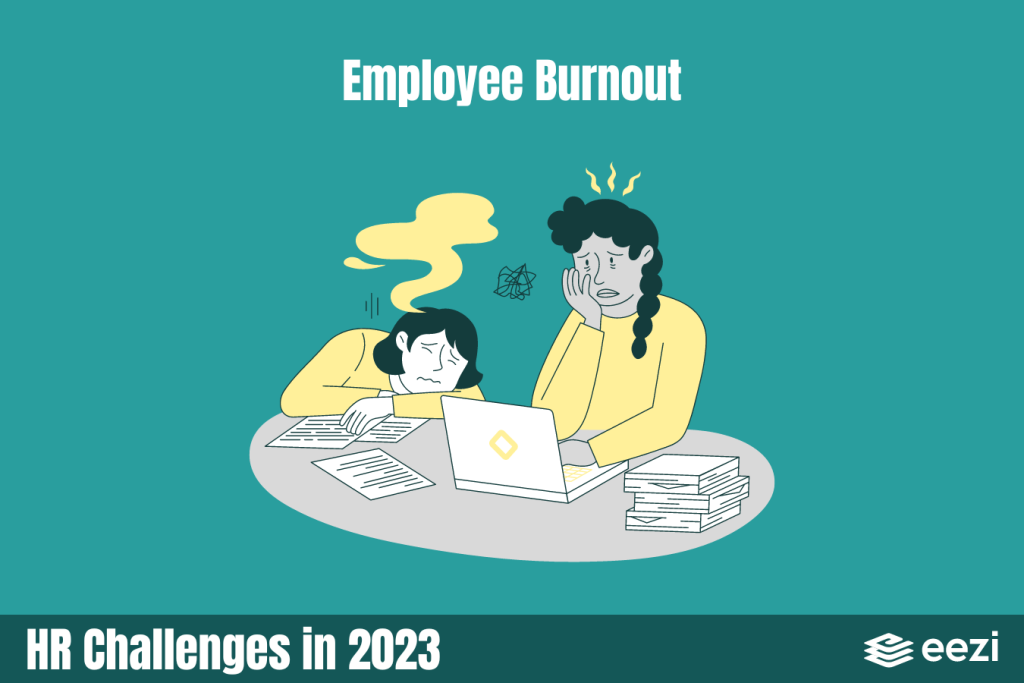 Employee burnout is one of the most pressing concerns HR leaders have been facing in recent years and will likely continue in the upcoming year. Burnout usually involves employee cynicism and exhaustion that can lead to ineffectiveness and decreased productivity at work.
Furthermore, it can also increase employee absenteeism and turnover. When left unaddressed, it can have serious consequences for the employee and the company, affecting internal culture and morale.
Given this, HR leaders and HR teams now face the responsibility of implementing policies to mitigate and prevent burnout in the workplace. One way to do this is by working with employees to address workload, promote work-life balance, manage stress, and improve organizational support and communication. Additionally, your internal HR team must promote career development by providing resources for training and improving employee wellness.
Remote Work Challenges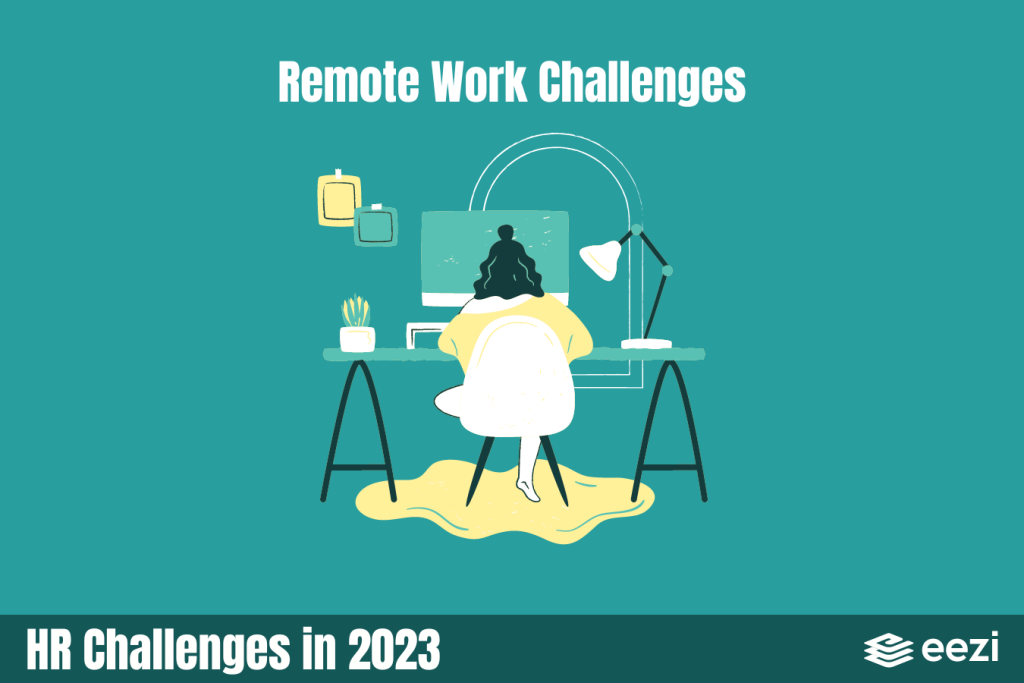 Remote work will likely continue in the coming years. As such, HR managers should expect remote and hybrid working problems to continue to persist. Flexible working has many benefits, especially during the height of the pandemic. However, it also came with the following challenges:
Communication and Collaboration
Managing human resources in 2023 would include encouraging employees to maintain effective communication and collaboration despite the distance. Despite the available technology, it is difficult to replicate the natural interactions of being physically present in offices.
Technological challenges
Modern solutions also have their modern problems. For instance, remote work can still be disrupted by internet connectivity problems, virtual meeting platform difficulties, and software or hardware issues.
Boundary and Time Management
Maintaining clear boundaries between work and personal life is more challenging when working remotely. With fewer external structures and cues, working remotely requires more self-discipline and time management skills.
Security
Remote work also heightens security risks like data breaches. With many employees working remotely, it is harder to protect company information from being accessed by people without the authority to do so.
Related: Telecommuting Act in the Philippines
Talent Shortage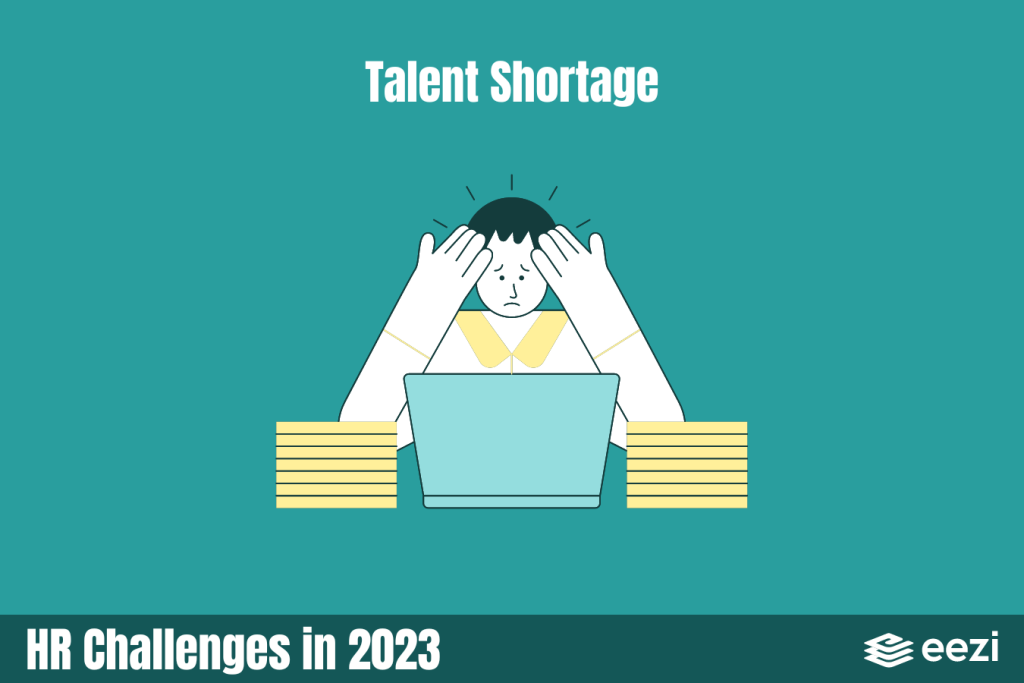 Employers might find a hard time hiring qualified talents for job vacancies in 2023 for various reasons. For example, rapidly changing technology can create a demand for new skills and professions. As a result, it is more difficult to find people with sufficient knowledge and skills because the candidate pool is limited.
Another possible reason for a talent shortage is talent migration. This results from the influx of people moving from one industry or location to another due to better pay or opportunities. As a result, it creates a shortage in other areas.
Many employers also find hiring the right people difficult because of a lack of education and training. This limits the pool of qualified candidates for some skills and professions.
How to address these HR problems?
While these HR problems may seem unavoidable, there are many ways HR professionals can help existing employees and improve systems to mitigate the impacts of these problems.
Addressing the 'Great Resignation'
Some might think that the HR function ends at matching vacancies to applicants and providing them with their basic employee benefits. However, HR professionals also have the responsibility to help people find meaning in their work.
After meeting the employee expectations for the basic necessities, the next step is making sure you are providing employees with purpose and connection to their work. Furthermore, it is also important to communicate consistently, delegate tasks and responsibilities, promote the company culture, and encourage employee engagement
Preventing Employee Burnout
Burnout has several factors, which means it also has varying solutions.
Encourage breaks
One of the best HR practices you can do this 2023 is to encourage breaks and vacations. Aside from that, you also have to make it clear that their time off is not for catching up with work.
Open communication
Next, create a workplace that is open to communication and collaboration. Additionally, employees expect HR to provide support and resources to assist them in managing their workload. For organizations with employees who work remotely, you can encourage the use of collaboration tools or conduct virtual events to stay connected.
Promote employee well-being
Healthy employees also translate to a healthy organization. Help employees take care of their physical and mental health by taking breaks, exercising, and engaging in relaxing and recharging activities.
Set realistic expectations
Make sure that employees have the resources and support they really have to achieve their goals. Furthermore, also ensure that they understand their deliverables. Most importantly avoid putting unrealistic deadlines or workloads on employees.
Promote professional development
Encourage employees to learn new skills and take on new challenges. For employees to achieve this, you have to give them opportunities to grow and advance in their careers.
Overcoming Remote Work Challenges
With remote and hybrid work on the rise, the entire employee life cycle is also changing. Moving forward, business owners need to acknowledge the need for a more digital HR. Furthermore, HR professionals must implement strategies on top of new hybrid working policies to overcome remote work challenges.
First, HR departments must ensure employees have access to essential tools to be successful in their work no matter where they are based. This includes a reliable internet connection, a working laptop or desktop, and other necessary software and apps.
Second, offer training and support for remote workers to help them adapt easily and remain productive. Additionally, you should also train them how to use new tools and technologies. Plus, you must also be available to offer resources and support for stress management and maintaining work-life balance.
Lastly, be clear with your expectations and guidelines. See to it that your employees understand what you need from them given the setup. This includes how they communicate with their teammates and how to manage their tasks.
With all of these strategies in place, you can help your organization overcome the challenges of remote work. In addition, you also create a successful and productive work environment for your employees.
Digitize your HR and payroll
If there is one HR trend that your business should be hopping onto, it is going digital and automated with core HR processes and payroll. Cloud payroll systems help you manage remote workers by automating computations and payroll runs. Furthermore, it makes employee tracking and management easier, regardless of their location. Check out eezi's payroll software for remote and hybrid employees.