What is HR data analytics and how can it help businesses of any size improve decisions and make better predictions for planning?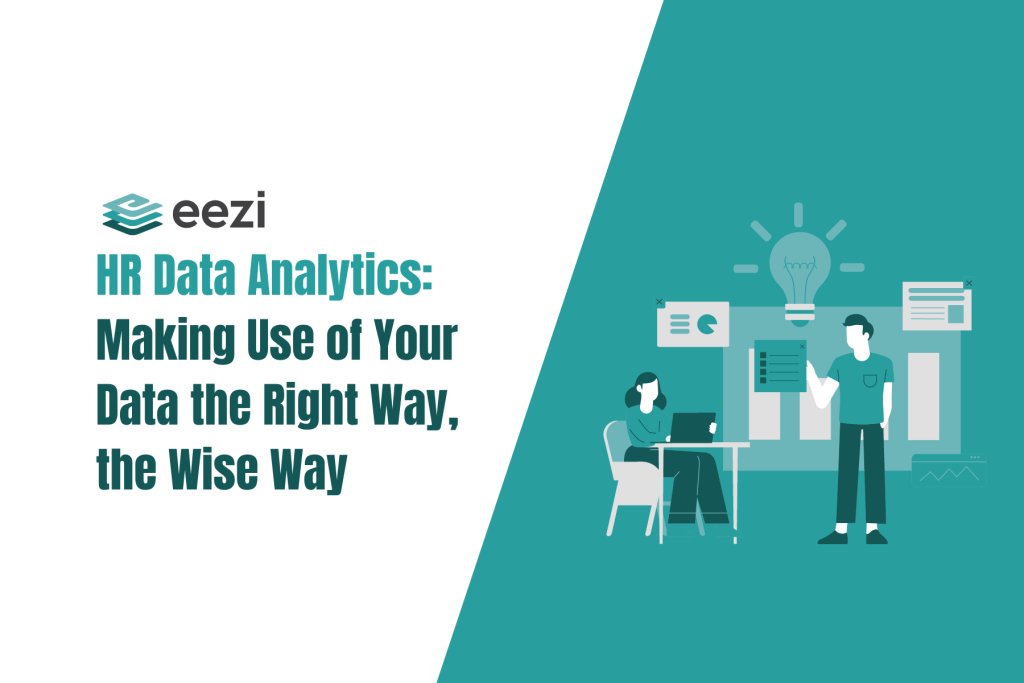 Data is found everywhere around us. Orders online, account registration, music playlist, and the websites you visit—all of them are made of data and in some way gather data from you. In fact, each mouse click, scroll, and key press inputs data into your computer.
With all the data being freely shared, the business world has become a largely data-driven industry. Since data is free, what makes the difference is how you utilize your data. Businesses seeking success compete by using data wisely and effectively, and they do this by carefully analyzing the data they have.
What is data analytics?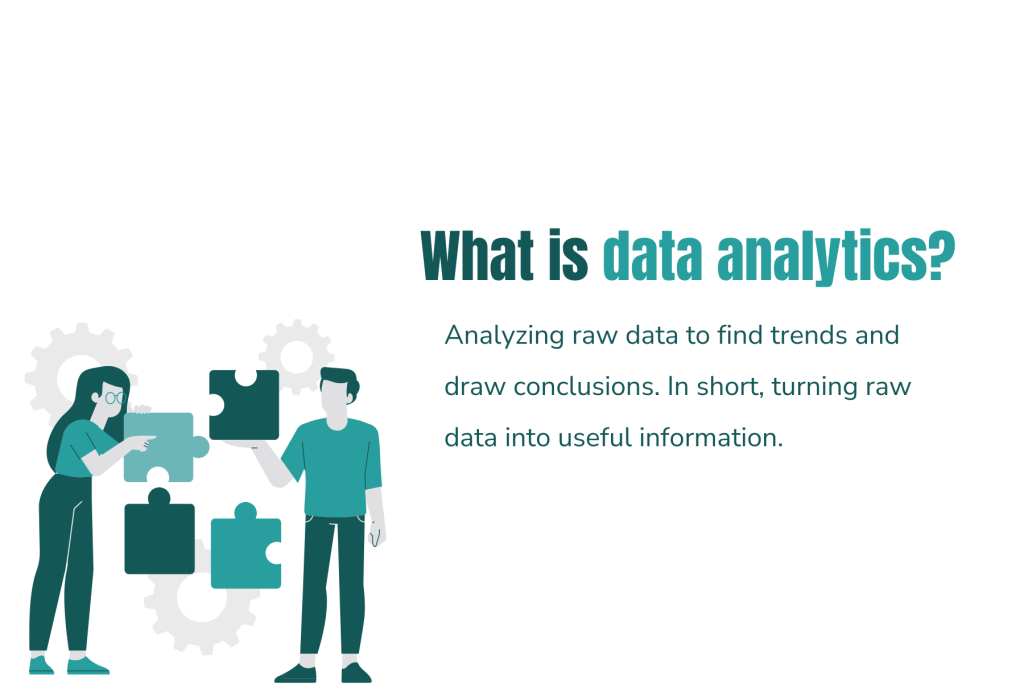 Data analytics is the process or science of analyzing raw data collected or data sets to find possible trends. From them, one can make conclusions, turning raw data into useful information. Data analytics nowadays is mainly done by or with the help of machines and automated systems. Many forms of data analytics are used in commercial industries to empower them in decision-making.
What is HR analytics?
HR analytics or HR data analytics is the effective use of data analytics in human resources. It is a data-driven procedure of collecting and analyzing essential HR data. It also includes drawing conclusions from them to optimize workforce management and improve overall workforce performance.
HR analytics is usually a synonym for people and workforce analytics, but is there a difference between these three terms? Or are they one and the same?
HR Analytics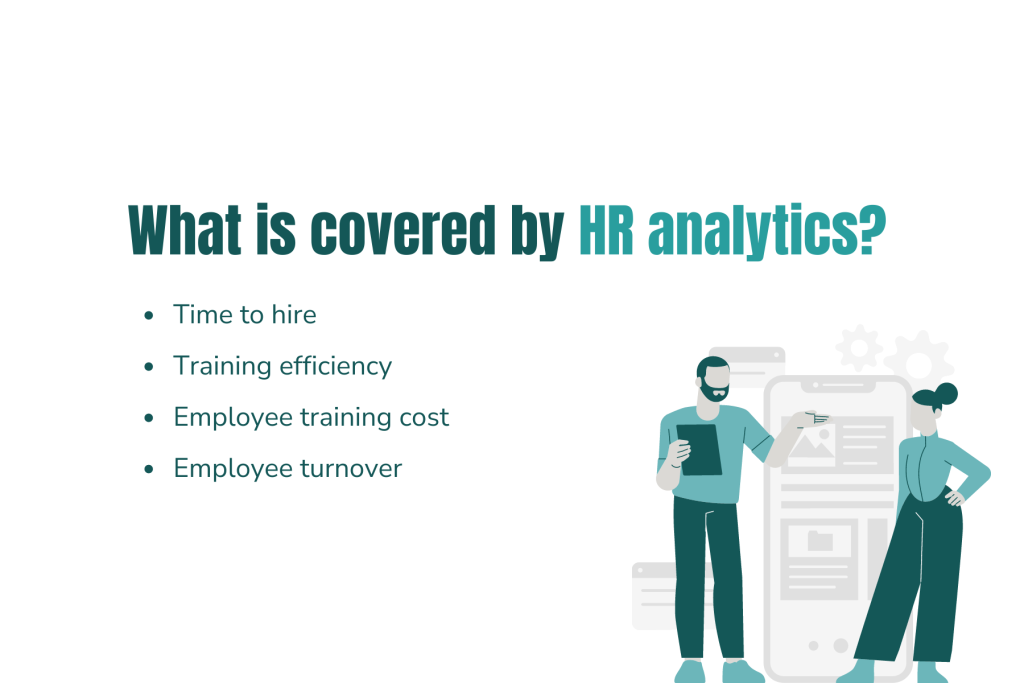 HR analytics deals with the data exclusively for the use or functions of human resources management, called HR metrics. It deals with the effects of time to hire, training efficiency, the cost of employee training, employee turnover, etc. These events and decisions are measured in terms of their impact on the business, and the results are called HR metrics. The HR conducts this data-driven process for the HR.
People Analytics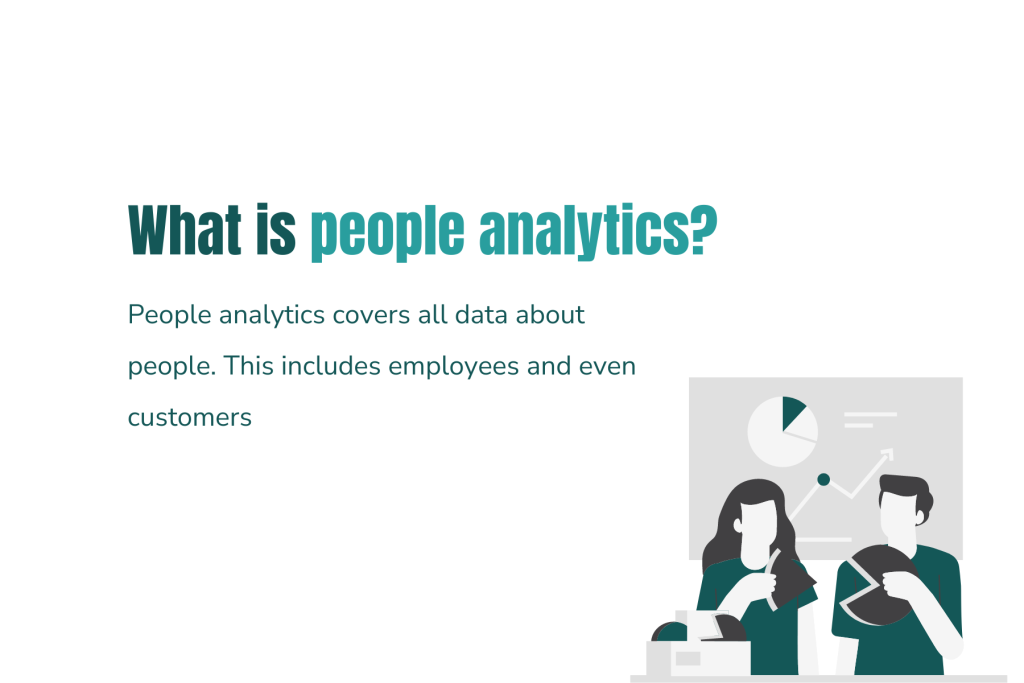 People analytics deals with data about people in general, not just employees. It is also concerned with customer data. People analytics is an all-encompassing method that includes HR data, employee productivity and performance, and customer feedback. People analytics interprets all these data in conjunction to help make informed decisions and improve overall business performance.
Workforce Analytics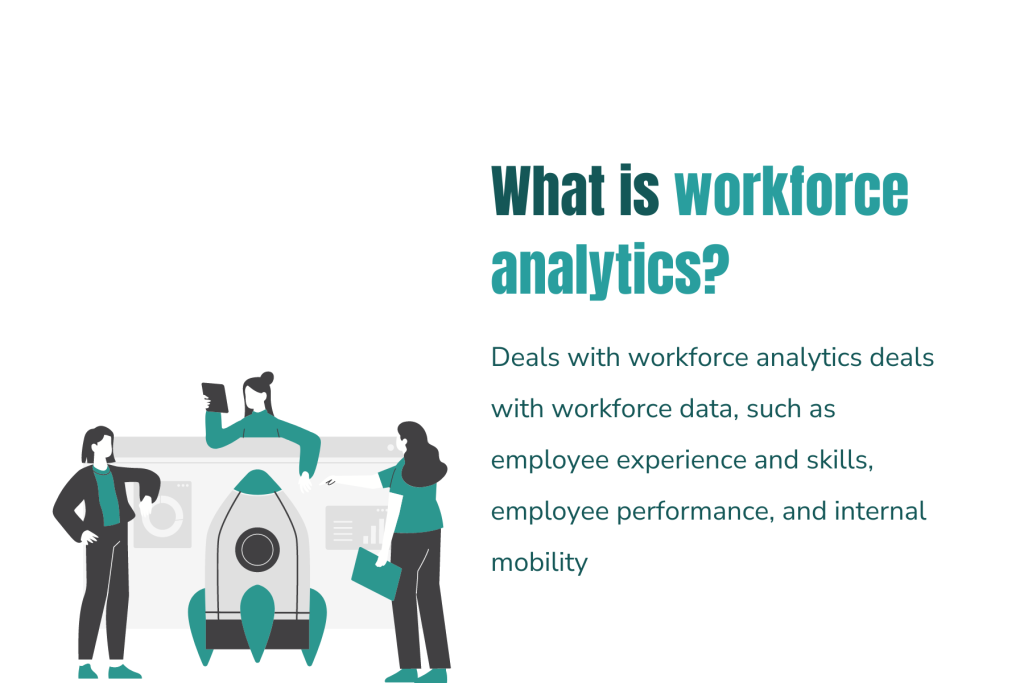 Workforce analytics encompasses all company human resources. This includes permanent, contractual, remote, on-site, consultants, freelancers, side-hustlers, or any hired by the company in a working capacity. Furthermore, workforce analytics deals with workforce data, such as employee experience and skills, employee performance, and internal mobility. The results of workforce analytics tell employers when to hire new talents and where to apply automation. In some cases, it can also give insight into the possibility of integrating AI to replace employee roles.
What are the levels of HR data analytics?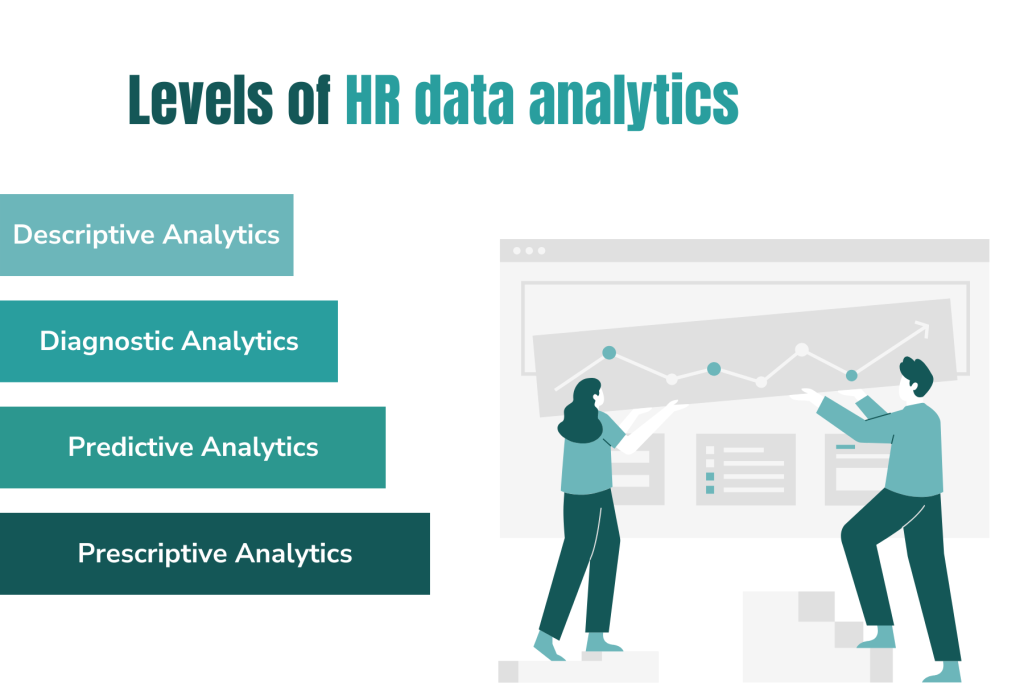 Data has to go through four (4) levels of HR analytics to maximize its use for the business. HR analytics's four levels or stages are descriptive, diagnostic, predictive, and prescriptive.
Descriptive HR Analytics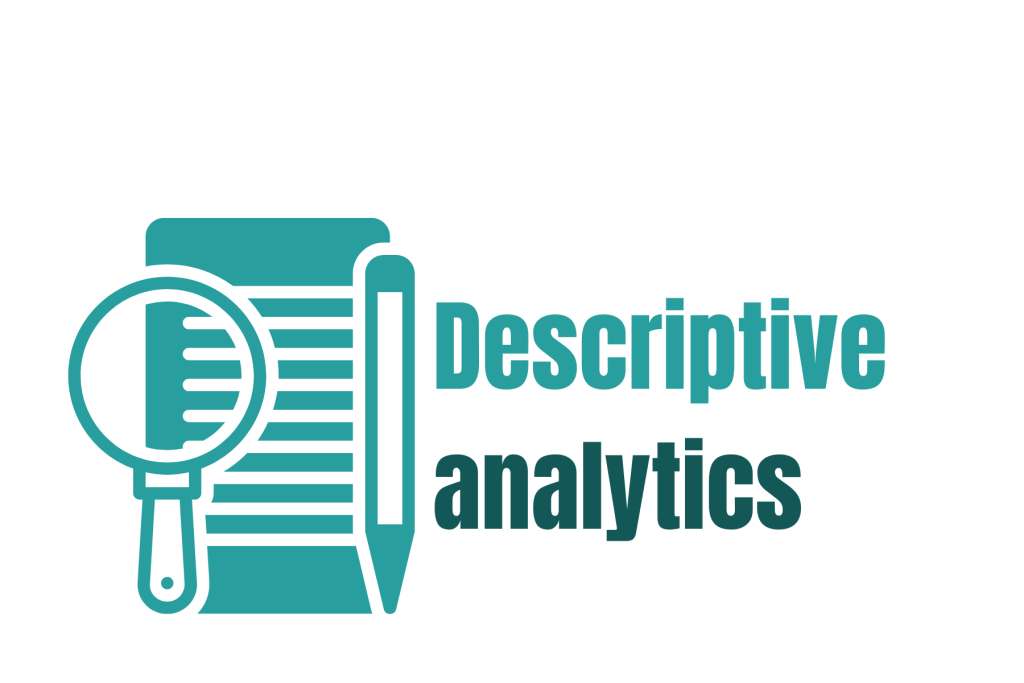 The first stage of HR data analytics is descriptive analytics, otherwise known as operational reporting or observation and reporting. Descriptive analytics is the observation and analysis of the company's historical data for a certain period. It also involves translating what it means for the business. Ultimately, it aims to describe things like the sales of a particular product from the past six months or the turnover rate over the past year.
Descriptive Analytics Examples
First example:
A diner in front of a school analyzes its earnings for the past year from three products: ice cream, chicken macaroni soup, and budget meals. Ice cream sales averages, per month, Php 20,000 for January to March, Php 35,000 for April to June, Php 25,000 for July to September, and Php 15,000 for October to December.
Chicken macaroni soup sales average, per month, Php 45,000 for January to March. Furthermore, it is Php 20,000 for April to June, Php 35,000 for July to September, and Php 55,000 for October to December. In addition, budget meal sales averages per month are Php 55,000 for January to June and Php 20,000 for July to September. Lastly, budget meal sales are at Php 55,000 for October to December.
Second example:
A fast food chain company reviews the employee turnover rate for the past year. Based on company data, an average of 2-3 employees leave per month from January to July. For August to September, an average of 9-10 employees leave per month, while October to December sees an average of 1 employee leaving the company per month.
Descriptive Analytics Results
For the first example, descriptive analytics will report a rise in sales from April to June. Additionally, it will also show a drop in sales from July to December for ice cream. Lastly, it will also note the highest sales between April and June and the lowest sales between October and December.
Chicken macaroni soup sales drop from April to June and continuously rise from July to December. In addition, the highest sales occurred between October and December, and the lowest occurred between April and June.
For budget meals, sales drop from July to September and rise from October to December. Furthermore, there are steady sales from January to June and October to December, and the lowest sales occurred between July and September.
For the second example, descriptive analytics will report a rise in the turnover rate during August and September and a drop from October to December. Additionally, it will also report the highest turnover rate occurring during August and September and the lowest occurring between October and December.
Diagnostic HR Analytics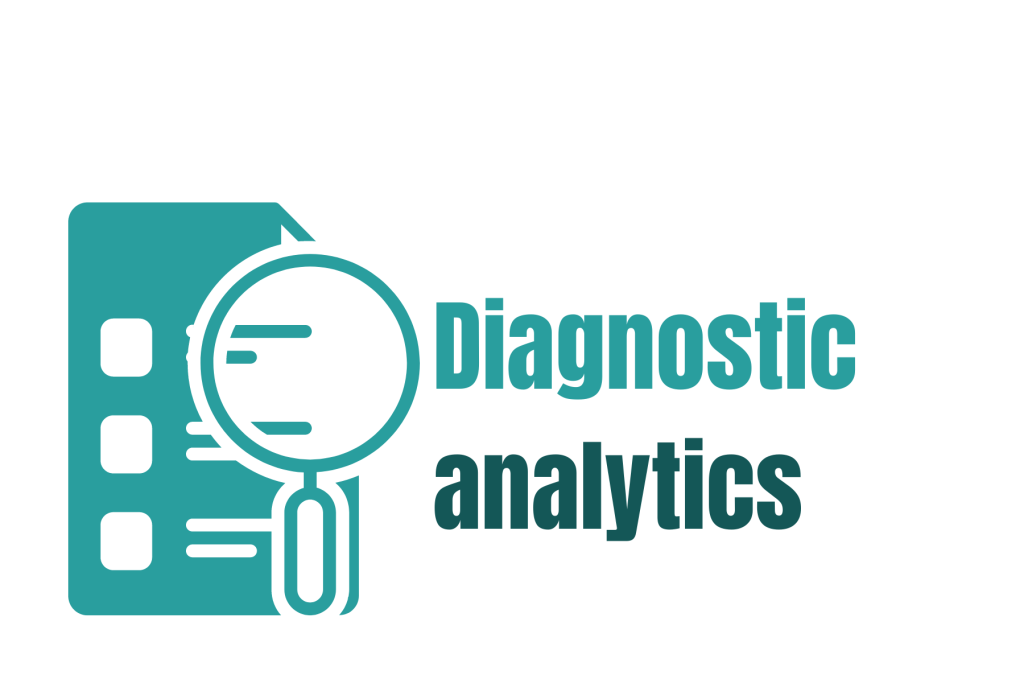 The second level of HR analytics, called diagnostic analytics or advanced reporting, focuses on the reasons behind the rise or fall in the statistics presented by descriptive HR analytics. This level requires deeper digging and analysis of different data to determine the correlation that possibly leads to the rise and drop of certain aspects of the business.
DIAGNOSTIC ANALYTICS RESULTS
Let's look at the first example from descriptive analytics. One possible outcome of diagnostic analytics for this example is the correlation between ice cream and chicken macaroni soup and the climate. For ice cream, the highest sales are achieved during the warmest months, and the lowest sales occur during cold temperatures because people have a higher tendency to consume cold food during hot climates. The reverse is true for chicken macaroni soup, with sales highest during cold weather and lowest during hot climates.
Statistics for budget meals can be associated with the location of the diner, which is in front of a school. Suppose it is assumed that most of the customers are from the school (students and school employees). In that case, the drop in sales from July to September, which coincides with school vacation, may be attributed to the absence of students and most school employees during school vacation.
For the second example, deeper digging and data analysis revealed that 75% of the employees who left in August and September were students, and 65% of the rest of the employees who left were high performers for at least six months who were not given a raise in compensation or promotion. August and September mark the start of classes for most schools. Therefore, the rise in turnover rate during these months can be associated with employees leaving for school, especially since most employees who left were students.
Predictive HR Analytics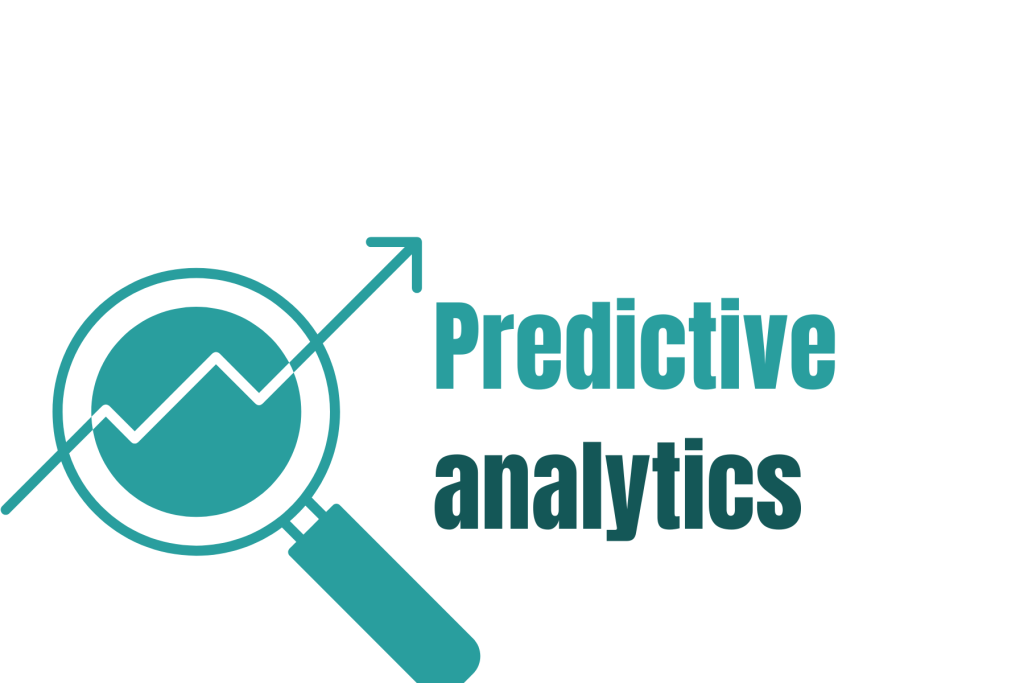 Predictive HR analytics is the third stage of HR analytics. This deals with predicting possible business outcomes in the near conceivable future by a thorough analysis of historical data. It also factors in possible correlations between them, which then allows the business to predict possible actions. Once this information is available, businesses can mitigate potential issues that may arise or improve upon the situation. Predictive analytics enables enterprises to make hypotheses and test them.
PREDICTIVE ANALYTICS RESULTS
For the first example above, we can predict that the shift in climate will also cause a shift in ice cream and macaroni soup sales. On the other hand, school vacations will cause a drop in sales for budget meals in the diner.
Possible actions to be taken for these scenarios are: increase the production of chicken macaroni soup and decrease ice cream stocks during cold seasons, increase supplies of ice cream and decrease the production of chicken macaroni soup during warm seasons, advertise budget meals more actively or decrease the production of budget meals and offer more snack varieties during school breaks.
A possible predictive action for the second scenario mentioned above is to provide incentives or bonuses for high performers in the business if a permanent raise in compensation or promotion is not a viable option. Having a "Hall of Fame" like Top Ten Performers for the Month, throwing an occasional celebratory lunch or dinner for the company to honor top performers, or any action showing that good performance is being appreciated can be a good motivator for employees to stay.
In the case of employees leaving to go to school, hiring only applicants who are not still studying or have no immediate plans to return to school within a year can be considered.
Prescriptive HR Analytics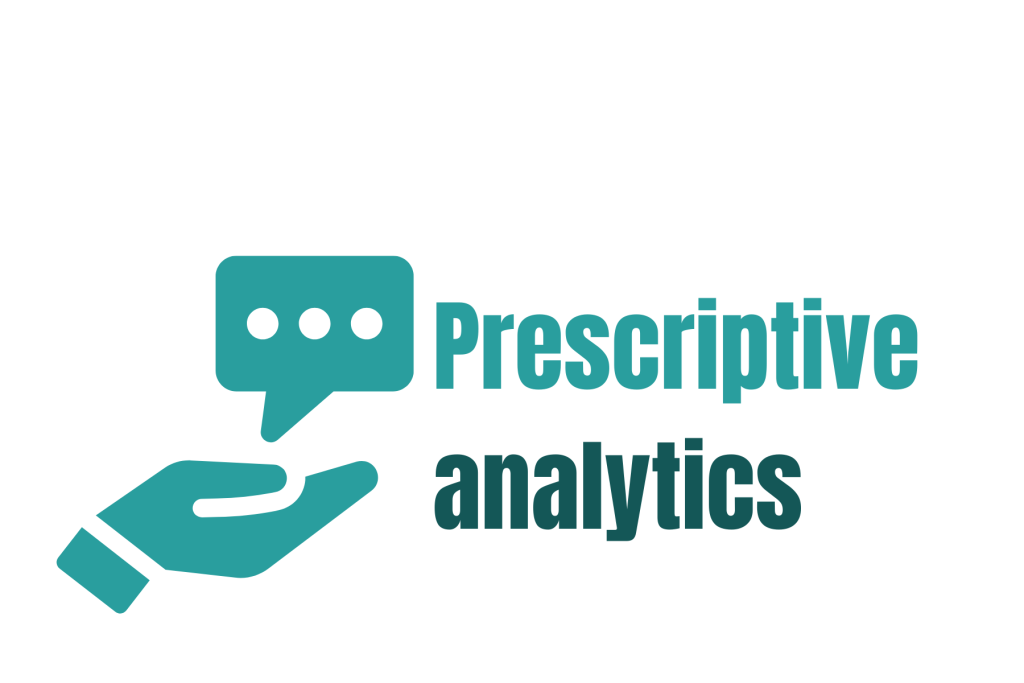 Prescriptive analytics is the final level of HR analytics. The goal of prescriptive analytics is to provide a feasible course of action that will result in the best probable outcome. This is by drawing on the results of the previous three stages of HR analytics and the data itself. This stage of HR analytics allows companies to predict possible future scenarios and outcomes. In addition, it also helps to plan for them appropriately.
PRESCRIPTIVE ANALYTICS RESULTS
After the predictive analytics stage, the best course of action for the first scenario is to boost production and increase supplies of items during periods of high demand. Furthermore, it is best to engage in active marketing of offered products to a wider client base to enhance overall sales.
Prescriptive analytics determines that, for the second scenario, the best course of action is providing monetary or supply incentives for top performers. This is in addition to proper recognition or bragging rights, like a version of "Hall of Fame", to ensure employee retention.
The importance of HR Data Analytics to your company
Hr data analytics provides many advantages for the business. In today's data-driven world, HR analytics has become a vital segment of any business' strategic decision-making.
Informed Decision-Making
HR analytics enables businesses to analyze data fully to make the correct correlations and predictions about them. It also helps businesses plan the necessary adjustments and course of action. Ultimately, they make the most appropriate decisions going forward to achieve the best possible outcome for the business. Information provided by HR analytics can be the difference between the success and failure of an enterprise.
Effective HR Intervention
The detailed and in-depth analysis of data allows HR to detect any existing or potential issues the business may have, and intervene accordingly. There can only be effective intervention if HR has a thorough knowledge of what to do when to do it, and where to apply it. This knowledge can be provided by HR analytics.
Optimized Onboarding Process
HR analytics deals with HR metrics like turnover rate. HR analytics also investigates the reasons behind the rise or drop in turnover rates, and why employees leave in general. With the knowledge of why employees leave the company, HR can optimize the onboarding procedure. This includes adding or adjusting requirements and qualifications. With this, only the right candidate can qualify for positions in the company.
Enhanced Employee Performance, Productivity, and Experience
Effective analysis of company data empowers HR to have an insight into how to boost employee performance and productivity. In addition, it improves their overall experience. HR analytics enables the company to provide employees with all the necessary resources, a conducive work environment, and any other considerations to improve the employee experience.
Automated Essential Transactions and Tasks
A deeper understanding of historical data grants the business the necessary insight into what transactions and tasks are to be automated and when to do them. The automation of the correct tasks and transactions and the proper timing of the integration of their automation are key factors in the success of a business. Automating repetitive and tedious tasks relieves some of the stress from the employees and possibly makes the process faster and more efficient.
Lower Turnover Rate
Good HR analytics provide HR with the reasons behind the shifts in turnover rates and why employees leave the company. Having the cause of employee turnover within the HR management's arsenal helps the HR mitigate any issues with employee relations and solve problems regarding employee work conditions if there are any. These actions, in turn, help reduce the instances of employees leaving the company.
Better Business Future Prediction and Planning
The results of HR analytics allow companies to gain good business intuition. The descriptive, diagnostic, prescriptive, and predictive analytics results of a company's historical data help management make predictions about the business's future and plan their business strategies and decisions accordingly.
Industry Competitiveness
Businesses need one absolute factor to be present for success, competitiveness. The contribution of HR analytics to a business's competitiveness can be immense. It can range from more informed decision-making and effective HR intervention to an optimized onboarding process and enhanced employee performance.
As a result, analytics enhances productivity and experience. In addition, it automates essential transactions, lower turnover rate, and improves business future prediction and planning. Ultimately, these all contribute towards the business's capability to compete in the industry they belong in.
Make data analytics eezi
Avoid bleeding resources and save more for your business. Get a clear picture of your organization and make more informed decisions with eezi's analytics dashboard.