What is the employee life cycle, and why is it important for business of any size?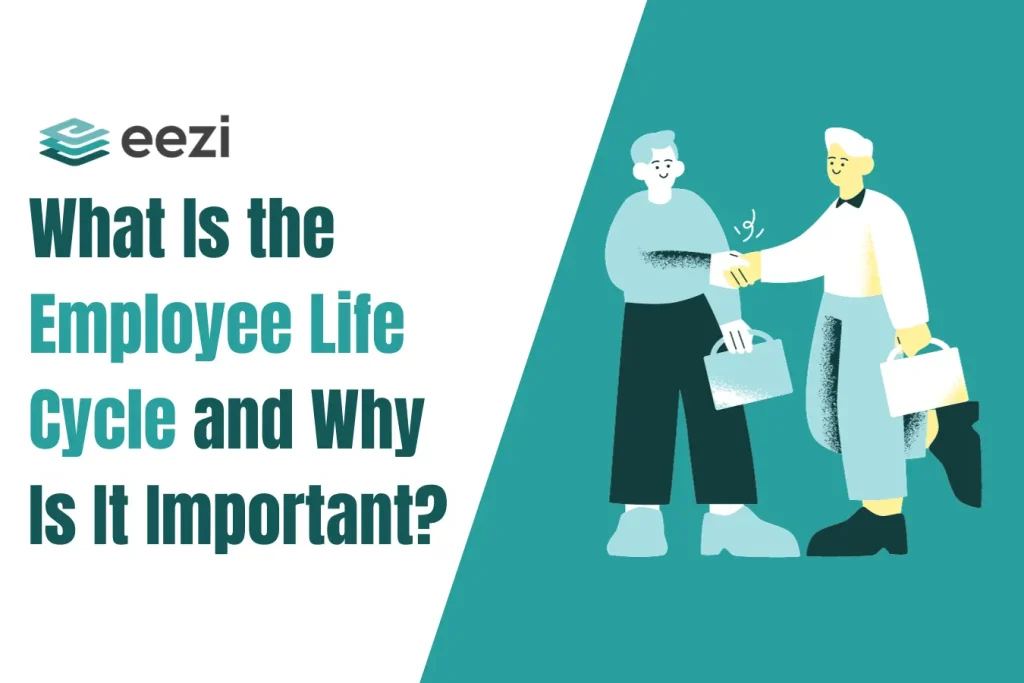 The employee life cycle refers to the different periods and stages that an employee goes through. This includes the time you hired them in your company up until they either retire or tender their resignation.
The actual stages may vary depending on the actual job description and workplace environment. However, there are generally seven (7) notable milestones. Understanding the main points of each of these phases is very important. Such will help you determine how to improve your employee engagement and retention framework.
In this article, we will cover the seven (7) stages of the employee life cycle. Additionally, it includes what you can do to make a fairly streamlined model and how to implement it effectively.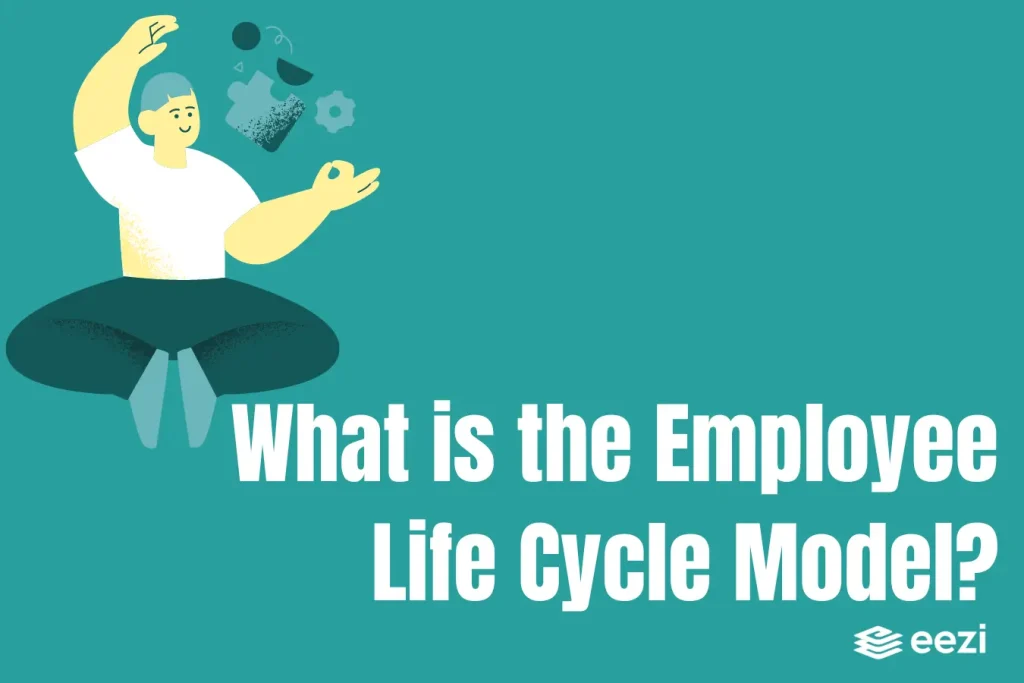 What is the Employee Life Cycle Model?
The employee lifecycle model represents the various important junctures and periods in a worker's tenure in a company. The employee life cycle has seven (7) notable stages, namely, attraction, recruitment, onboarding, development, retention, separation, and endorsement.
Employee Life Cycle Stages
Regardless of their tenure, an employee's journey can be divided into seven (7) major stages called the employee life cycle. Here's a closer look at these seven stages of the employee life cycle.
Brand Attraction Stage
Whether you are selling consumer products or services, your company is bound to attract a prospective employee along the way. Building a strong and stable brand is important and should not be ignored. This is true even if brand attraction might not be the actual reason why a potential employee decides to work for your company.
Your employer brand should be a reflection of company values, culture, visions, and goals. Moreover, it should be easily recognizable in a positive light if you intend to attract top talent.
Recruitment Stage
Social media posts, advertisements, websites, billboards—these are some of the ways to advertise that you are hiring. Coupled with brand recognition and a good reputation, this will bring your company multiple applicants waiting.
So, your brand has attracted a fair number of potential new hires. Now what? This is where the recruitment process comes in. When creating a streamlined recruitment flow, there are certain important factors that you need to consider. Such factors can greatly affect the experience of applicants.
Length and actual stages of the hiring process
Does it last for several days? Can the process be completed on the same day? These are major points that you need to consider, as they will impact the experience of potential hires while applying. If your recruitment process is convoluted and tedious, half of the applicants might decide to just stop and go elsewhere. After all, they are applying for a job, and they need it ASAP.
Communication
Does your hiring manager ensure to keep in touch with the applicants and provide them with meaningful updates about their applications? Are your hiring personnel easy to talk with and personable? These factors are important since they will leave lasting impressions on potential employees.
Imagine applying for a job and facing a bad experience during the hiring process. Would you still want to work for that company? Or would you go elsewhere instead?
Onboarding Stage
This is the stage where the new employee is introduced to the processes and workflows of your company. This is the phase where new employees get exposed to company culture and meet current employees. Moreover, this is when they become familiar with their roles and the nature of their positions in your company.
The onboarding process should be given priority and ample improvement. More importantly, this stage tests the initial impression that the applicant has of your company during the hiring process. Fostering a positive environment and company culture can ensure that your new employees will feel more comfortable in your organization the longer they stay.
Professional Development Stage
Every employee needs assurance of security and stability as they continue to work for your company. Employee development and career development go hand in hand as your existing employees continue to bolster the ranks of your organization.
This is the stage in the employee life cycle where employees transition from new hires to top talent and become the most valuable asset of your company. This is also the period where promotions, role and position changes, regular employee recognition, and employee performance evaluations happen.
Developing employees also means having productive employees. Encourage external learning and offer seminars and workshops for career improvement. If your company ensures that all your employees grow with you, you will, in return, earn their trust and loyalty. This particular stage of the employee's experience is crucial, as it could greatly affect employee turnover and employee retention rate.
Retention Stage
During this stage in the employee life cycle strategy, employee experience is a deciding factor. Employees leave a company that doesn't augment their growth and development, or a company that generally has a negative work environment.
One way to ensure retention is to boost employee happiness. How? Measure team morale frequently. Conduct meetings to check not only on progress reports for tasks and assignments but also to collect honest feedback from your workers.
By letting your employees know that you care for their career development and how they add value to your business, you are mostly assured that they will choose to stay rather than go somewhere else and start from square one.
Remember, security and stability are major factors that help employees decide whether to stay with your company or look for greener pastures.
Separation and Exit
An employee leaves a job for various reasons. Whether it is due to personal reasons or negative employee experience, at some point, a team member will approach your HR department and give two weeks' notice.
So, why does an employee decide to tender a resignation?
Frequent employee surveys, open and honest feedback, and conducting an exit interview as part of your final stage in the employee life cycle model can help you assess why employees choose to leave. You can integrate questionnaires into your HR processes for handling departing employees. Train your HR team to ensure that employee exit is always handled in a professional manner.
Endorsement and Advocacy
After a former employee leaves your company, consider doing follow-ups, such as requesting feedback about his employee experience while working for you. Will former employees say something positive about their stay in your organization? Will they recommend your company to relatives, friends, and even strangers?
Unhappy employees can greatly impact your company's brand and image, which can inversely affect your company's ability to attract new hires, your overall hiring acceptance rate, and the expansion of your employee pool.
These are some of the things you can consider integrating into your company's employee life cycle model.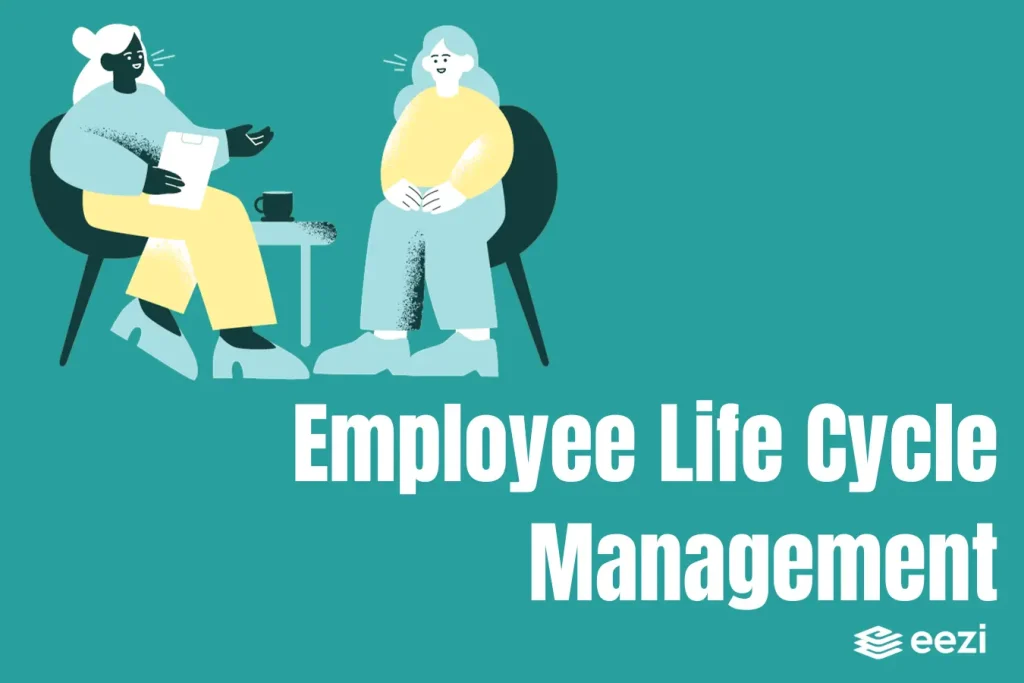 Employee Life Cycle Management
HR professionals give utmost importance to the life cycle stages of employees.
Start by mapping out your employee life cycle strategy. For starters, how did a potential work candidate learn about your company? Once hired, how long did they stay in your organization? What were their reasons for leaving?
Use surveys and questionnaires during the separation and exit process to gain insight on what the departing employee thinks about your company, his workplace experience, and his overall performance while employed. This can help you pinpoint potential issues that you didn't recognize before and work on ways to improve employee engagements and experience in the future.
Having a streamlined employee life cycle model is very important for varied reasons. The most notable factor is that it allows you to evaluate, improve, and foster a positive employee experience in every phase of the framework. In short, the better the experience of your employee, the more likely he is to stay and continue working for your company or organization.
The Importance of Employee Engagement and Employee Feedback
Giving feedback regarding employees' performance is important, as it makes your employees feel that they are indeed part of the company's general makeup. This helps them become more engaged, so they will willingly contribute to the improvement and betterment of your business. Feedback and assessments help them recognize their value in your organization and give them a sense of belonging, security, stability, and confidence that they are doing the right thing.
Recognizing your employees' efforts and giving them feedback improves retention rates and shows your employees that you care about how they do their jobs and that you are concerned for their career well-being and development. Giving feedback allows your employees to determine their strengths and weaknesses; therefore, it allows them to set goals for themselves based on company policies and procedures and learn how to improve themselves in the long run.
Improve your employee life cycle processes with eezi solutions
eezi lets you keep track of your employees' activities so you don't miss out on relevant factors that can help you evaluate their performances. With relevant information at your disposal, creating an effective retention employee engagement plan will be eezi!