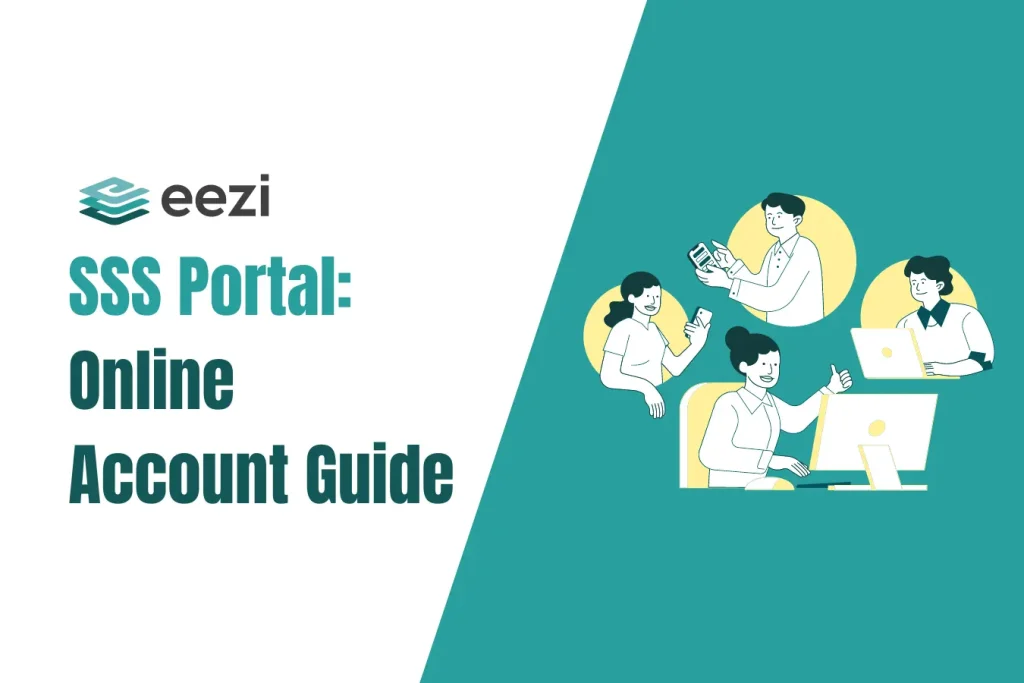 All existing members of the Social Security System (SSS) have the option to access their accounts online through My.SSS.
This is a service portal that lets members check their contributions, update and manage membership records, make online transactions, set appointments with their local SSS service branches, request copies of their records, and process other transactions virtually instead of having to visit a SSS office physically.
How to Register for SSS Online
Having access to the online version of your SSS account is very convenient since you no longer need to go to a SSS branch physically. Here are the steps on how to register at the SSS website.
To create or register for an online account, follow these steps: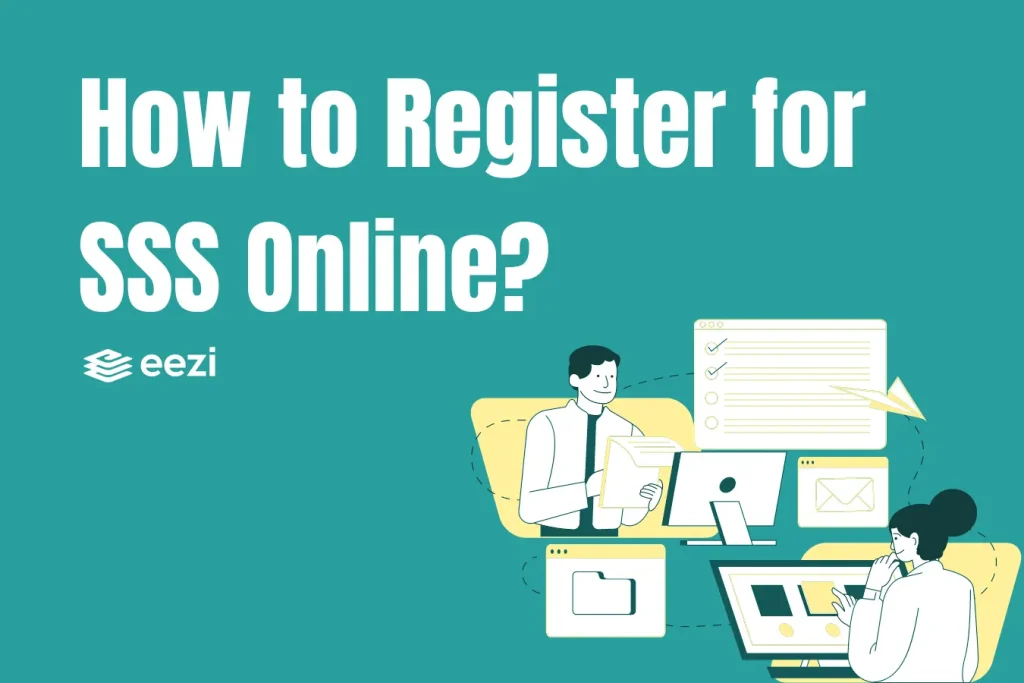 Choose the "Register" option. You can find it below the "Member Login" section.
You will be directed to the Online Member User ID Registration page, where you will see the following options:
Savings account number, UBP Quick Card, or UMID – ATM savings account number registered in SSS
Mobile number registered in SSS
UMID card
Employer ID number or Household employer ID number
Paid payment reference number, SBR number, or Payment receipt transaction number
Date of the last loan
Transaction number in your Personal Record or Unified Multi-Purpose ID (UMID) Application (E-1/E-6)(The transaction number is available only for online SS Number applicants from December 10, 2020 onwards)
Check number of any SSS monthly pension
Choose one of the pieces of information you initially provided to SSS to proceed.
Related:
Provide the required information.
Fill out the SSS online form with the information needed. Make sure that you do not leave a field blank, especially those marked by an asterisk (*). Here are some tips to prevent errors when signing up:
If your first or last name exceeds the character limit on the form, check your SSS ID or UMID and follow the format used. (If you do have your SSS ID or UMID on hand, you may contact the SSS hotline at 920-6446 to 55. Be ready to verify your account information, as needed.)
If you do not have a middle name, you can leave the field blank.
Use the drop-down calendar when inputting your birth date to avoid errors or an incorrect date of birth.
If you selected "UMID Card" in Step 1 (see above), provide your UMID Card pin code. (You can find more information about the UMID pin code in the FAQs section below.)
Tick the CAPTCHA box found at the bottom of the page.
Place a tick on the small box beside the "I accept the Terms of Service" option so you can proceed with the registration.
Check your registered email address for the validation notice.
After signing up, check the email address you registered with SSS for the validation and activation email from web.notifications@sss.gov.ph. The notice is usually sent within 30 minutes to an hour after registration. If you have not received an email, check your spam folder.
Activate your SSS Online Account.
Check the email notification you received from SSS and click on the activation link provided. You should activate your registered online account immediately. The link you received will expire after five (5) working days if not used right away.
You will be redirected to the page where you need to set up the password for your online SSS account.
Ensure that your chosen password meets the following conditions:
Password length must be between 8 and 20 alphanumeric characters.
The first character must be an alphabet.
You cannot include special characters in your password.
The password must be different from your chosen User ID.
Once you are done inputting your password, re-type it in the next field to confirm. Click the Submit button to finalize. If both password inputs match, you will be directed to the SSS Online login page.
Input your User ID and password if you wish to log in.
What can registered SSS members do in the SSS Portal?
Upon logging in to your online SSS account, you will see these five main pages:
Member Info
Inquiry
E-Services
Payment Reference Number (PRN)
Real-Time Processing of Loans (RTPL) PRN
You can accomplish different transactions and requests via the SSS Portal without having to visit any office physically. You can do the following online:
View and update your SSS Membership Information through the Member Info page.
You can do any of the following:
Check your membership and personal information, such as your SSS number, address, SSS coverage date and status, etc.
Update your My.SSS account password.
Update or edit your other SSS information, including your contact numbers and registered email address.
The Member Info section allows you to view your full Employment History. This includes a tabular listing your current and past employers, their corresponding employer ID numbers, your reporting dates, and your employment dates.
View all of your SSS contributions.
The Inquiry Page is deemed the most important feature in the SSS online portal. This is where you can view information such as your Benefits, Contributions, Eligibility, and any existing Loans.
Click on "Contributions" to view your total number and amount of contributions. The tabular monthly contribution section shows all the payments made to your SSS account since you became a member. You can also check through this section to see whether your employers remitted your SSS contributions or not.
Access and transact through E-Services.
The E-Services page lets you access various SSS services and lets you do the following:
Member Data Change Request.
You can submit a request to update, change, or make corrections to your information, such as your
mailing address
foreign address
telephone number
mobile number
email address
Loan Application.
You can apply for a salary or calamity loan, unemployment benefit, or pension loan.
Maternity Leave Notification.
Female self-employed and voluntary SSS members who are pregnant may also submit a maternity leave notification through the My.SSS portal. (If you're a female employee, you must file your maternity leave request through your employer or human resources department.)
Retirement Application.
Retired members can also claim retirement benefits through the online portal.
Funeral Claim Application.
Submit funeral claims through the SSS web portal. Make sure to provide the necessary information and the required documents. You will receive an email notification regarding the status of your Funeral Benefit application.
Branch Appointment.
You can request to set up appointments through the online portal before visiting a SSS servicing branch for the following requests:
UMID card enrollment
SSS member data change
Salary loan application
Calamity loan application
Filing a complaint.
FAQs
Do I need to visit the SSS Main Office at East Avenue, Diliman, Quezon City, Philippines, to apply for a SSS account?
If you are a new SSS member or intend to be one, you will need to create or open an account first.
However, you do not necessarily need to go to the Main SSS Building (East Avenue, Diliman Office) to do this. You can choose to register online instead.
Go to https://member.sss.gov.ph/ and choose the "Register" option if you do not have an existing account. Follow the instructions and provide the requirements indicated.
Otherwise, if you already have an existing SSS account, you can login using your User ID and password.
Where can I find my UMID pin code?
Your UMID pin code is not found on your ID card. You can set one up by activating your UMID card at a SSS Self-Service Express Terminal (SET) found on selected SSS branches.
Who is eligible to register for an online SSS account?
All existing SSS members are encouraged to set up an online account through the My.SSS Portal. SSS members may belong to one of the following brackets:
Employees with SSS coverage
Self-employed or voluntary SSS members
Overseas Filipino Workers (OFWs)
Unemployed spouses with at least one month's posted SSS contribution
Kasambahays (househelp) and other household employees
Employers
Stay on top of SSS contributions with eezi
Keep track of employee SSS contributions with the payroll system that understands your needs as an employer! Make it eezi!