How should AWOL employees be handled and what are the Dole Rules?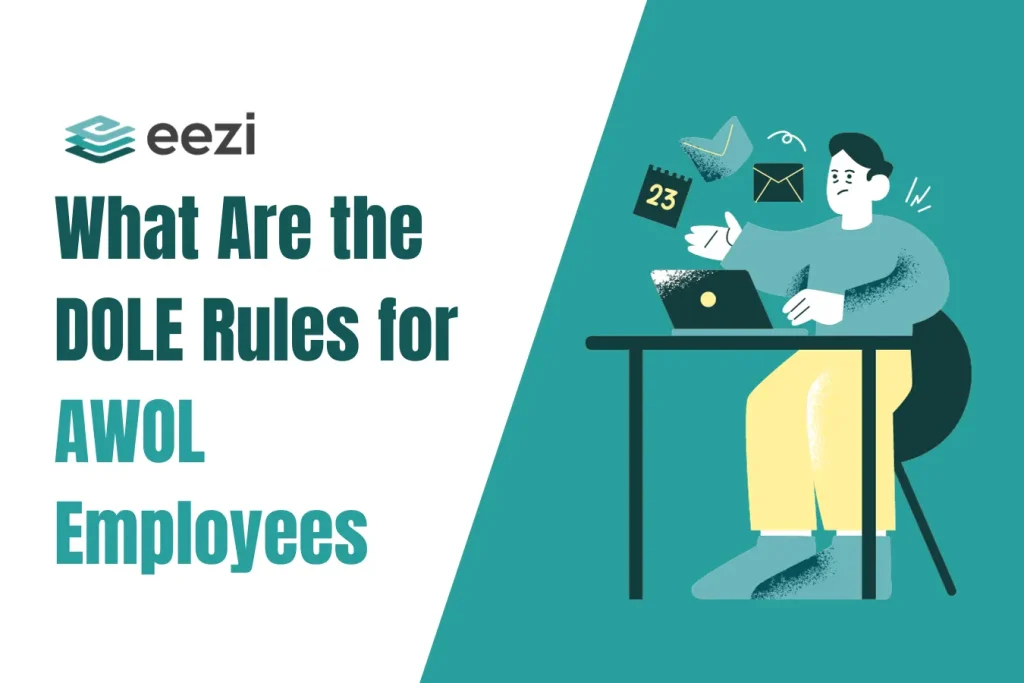 When you are frustrated with your career, it can be tempting to quit without notice. After all, you can go on to better pastures right away, so why worry about a graceful exit? What people don't readily realize is that there are plenty of reasons to go graciously. The first of them is the threat of having an AWOL status.
Absence without official leave or AWOL is workplace misconduct and a significant offense with a number of penalties. Quitting your job without giving proper notice may lead to an AWOL status. This, in turn, can affect not only your current but also your future professional paths.
For most managers, business owners, or supervisors, dealing with an employee who goes AWOL is a difficult process. As long as they follow due procedure, this allows employers the authority to terminate an employee's employment.
Continue reading to learn more about AWOL and the DOLE rules for AWOL employees.
Are AWOL employees entitled to separation pay?
Employees who commit AWOL, meaning they leave their jobs without formal authorization, are not entitled to separation pay. This is because going AWOL is seen as a violation of the job contract. As such, the termination as a result of this behavior is not eligible for separation pay.
Separation pay or severance pay is an amount only an employee who leaves their job for a legitimate reason receives. As part of employee rights, separation pay serves as financial support to recently unemployed workers. When an employee is forced to leave a company, such as in cases of retrenchment, they will get separation pay. However, this benefit does not apply to voluntary resignation.
Some companies may still give out separation pay if they have a history of doing so. Moreover, the employer may also be required to release separation pay if it is part of a signed contract.
When an employee is dismissed from their job for another reason, they are informed of this at some point. In most cases, the terms of employment, a manual, or a similar document state the cases of entitlement for separation pay.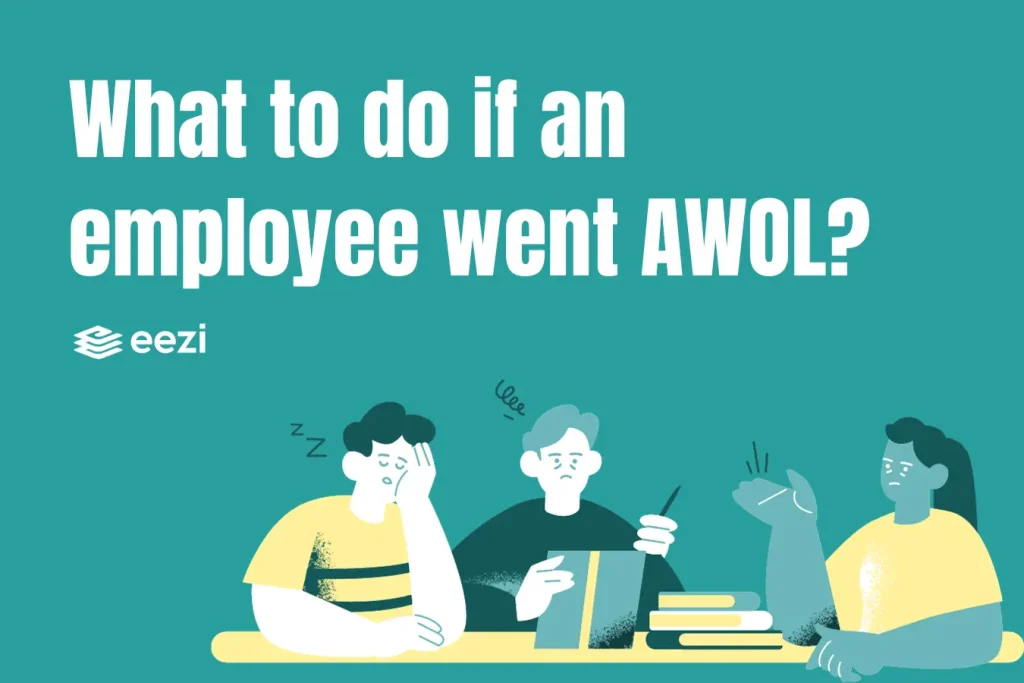 What to do if an employee went AWOL?
An employee can be absent without leave if they skip work without following company policies, but there is no indication of anything malicious. However, it can also describe a worker who disappears for a long period. They are the ones who don't pick up the phone, and their whereabouts are unknown to coworkers.
Even while such behavior is uncommon, it does occasionally occur. It could be an employee facing dismissal but cannot be reached. Sometimes it's a new hire who does not show up after their first week.
Your assessment of the employee's guilt and your response to what transpired should be guided by the underlying causes. Absence brought on by a family member's unexpected illness is different from absence taken on by an unplanned vacation.
There are several possible employment law paths to take when an employee goes AWOL. Still, they all start with a consideration of the employer risk determined by the employee's length of service (for wrongful dismissal) and any other possible consequences of such discrimination.
To learn what is happening, you must put in a lot of effort. Attempt emailing, texting, and calling. Try reaching out to their emergency contact or next of kin as well.
Wherever you have doubts about the employee's mental health, practice extra caution. It could be a good idea to call the police. You should make frequent and different communication attempts.
Consider the Situation
The reasons for the absence could have a significant impact on how you respond to it. When choosing a suitable course of action, ask yourself the following questions and take your responses into consideration.
What is the general attendance history of the employee?
Are there any health issues, household issues, or personal issues that you are aware of?
Has the employee recently been involved in any arguments or disputes at work?
Is there any cause to think they may be a target of bullying at work?
Is there anything going on at work right now that is particularly challenging or stressful?
Does the absence fall on a day when a request for a holiday or other leave was rejected?
Impose Disciplinary Actions
Discipline for unauthorized absences is a totally normal and proper response, provided you look into the reasons for the absence and determine there are no welfare, health, or personal factors that would cause you to be more indulgent.
Follow your company policy or standard disciplinary procedure, giving the employee the chance to be represented by a coworker or union representative and to submit a defense or mitigating circumstances.
Taking unapproved leave may constitute gross misconduct, contingent upon the extent to which the employee was aware of how inappropriate their absence was, the reasons surrounding the absence, and the duration of the absence.
Keep in mind that employees must submit a prior notice or resignation letter in order to leave lawfully.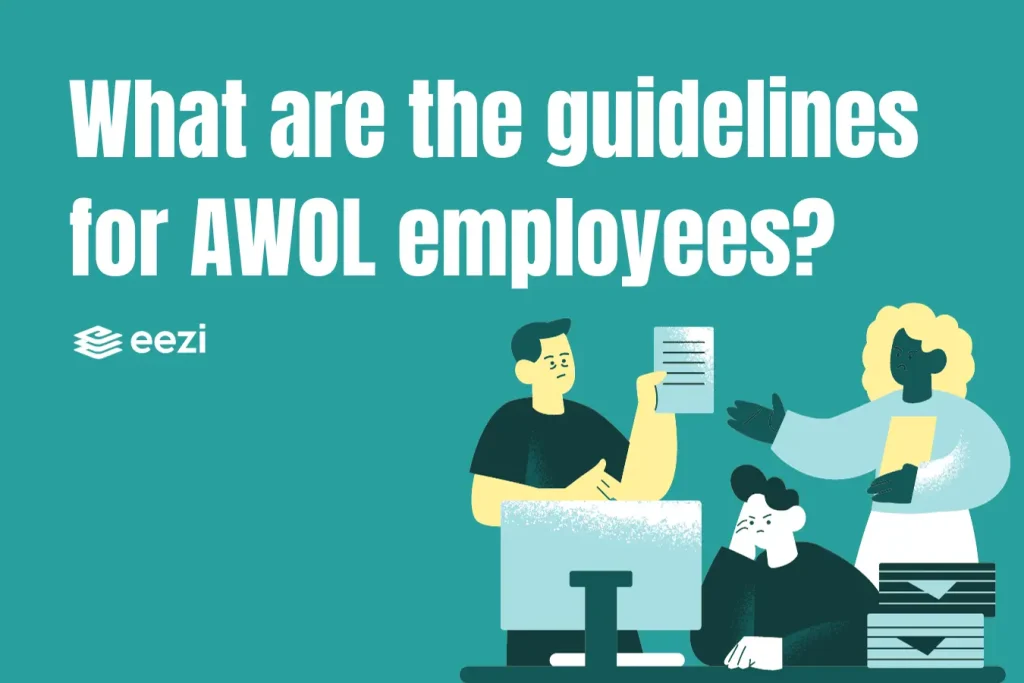 What are the guidelines for AWOL employees?
Unauthorized absences from duty or resignations are included in AWOL. As long as they follow due procedure, this allows employers the authority to terminate an employee's employment.
When can an employer legally terminate an employee?
In accordance with Article 297 [282] of the Labor Code, an employer has the legal authority to end an employee's tenure under specific circumstances, which include:
Severe misconduct, deliberate infringement, or willful disobedience of the employment directives established by the employer or their designated representatives.
Consistent and severe neglect of the employee's responsibilities.
Engaging in fraudulent activities or a purposeful betrayal of the employer's trust.
Committing an offense or violation against the employer, their family, or duly appointed representatives.
Other comparable reasons are akin to those aforementioned.
It is important to note that being Absent Without Leave (AWOL) can be a form of dereliction of duty, and the law recognizes it as a similar cause under Article 297 [282].
What does the law consider as an abandonment of duty?
Abandonment of duty, as per legal standards, hinges on the fulfillment of two key criteria:
The employee must have been absent from work without a valid or justifiable reason.
There must be clear, overt actions indicating the employee's explicit intention to sever the employer-employee relationship.
It's important to underscore that the burden of proof rests on the employer. Thus, as the employer, you are obligated to substantiate that these two conditions have indeed been met.
What should employers do with AWOL employees?
In handling AWOL (Absent Without Leave) situations, employers must diligently follow the principles of procedural due process. This entails the following steps as specified in Article 292 [277] of the Labor Code:
Initiate the process by issuing a written notice to the employee under consideration for termination, delineating the reasons justifying the termination.
Afford the employee a reasonable opportunity to be heard and present their defense. This should align with the company's rules and regulations, which must adhere to the standards set by the Department of Labor and Employment.
Additionally, it is imperative to furnish a second notice or a formal notice of termination as part of the process.
What should be in the second notice?
The following must be included in the second notice:
A comprehensive consideration of all circumstances pertaining to the allegations against the employee.
Clear and substantiated justifications for the termination of their employment.
Are AWOL employees entitled to COE?
A Certificate of Employment (COE) typically contains comprehensive information about an individual's employment history with a current or former employer. This document commonly includes the following details, in accordance with the Philippine Labor Code:
Confirmation of your hiring by the company.
An overview of the specific roles and responsibilities you undertook during your tenure, typically within a specified timeframe.
The COE generally features the start and end dates of your employment as per the Labor Code. It may also include any positions you held during your employment.
In some instances, your HR department may choose to include additional information, such as your compensation or an assessment of your overall work performance. However, it's important to note that the entitlement to a COE is not typically dependent upon whether an employee has been absent without leave (AWOL) or not.
Related: DOLE guidelines for exiting employees
When do employees need a COE?
Applying for a Job
During the assessment process, potential employers or supervisors go over your employment history. A certificate of employment, often known as a COE, attests to your suitability for the job for which you are applying.
Obtaining a Loan
If you're requesting a loan or credit card, you can also ask for a COE. This documentation may be needed by a bank to confirm your employment and ability to make the necessary payments. You might ask your company or HR representative to put your current pay in your COE in this situation.
Obtaining a Travel Visa
You may be able to obtain a foreign visa with the aid of a COE. You can reassure foreign authorities that you will return home after your visit if you are employed. Individuals file COEs to the embassies of the nations they intend to visit for this reason.
A COE is owed to every employee. No matter their length of service or the nature of their employment, employers may give this paper to current or former employees.
So, you can request and acquire a COE whether you're a part-time worker or a regular employee who just left a company.
The Labor Code states that employees who are AWOL (absent without official leave) are still regarded to be connected to their employer and are, therefore, eligible for a COE. However, the content is decided by the company. There is no set format.
Monitor Your Employees' Performance and Attendance Easily
With eezi HRIS, you get access to all of your employee's data, such as employment and job performance.
With its impressive features, eezi helps in digitizing and automating the essential tasks of your human resources department. Visit our website to find out more!