What is the Bonifacio Day holiday, and how much should employees get as compensation?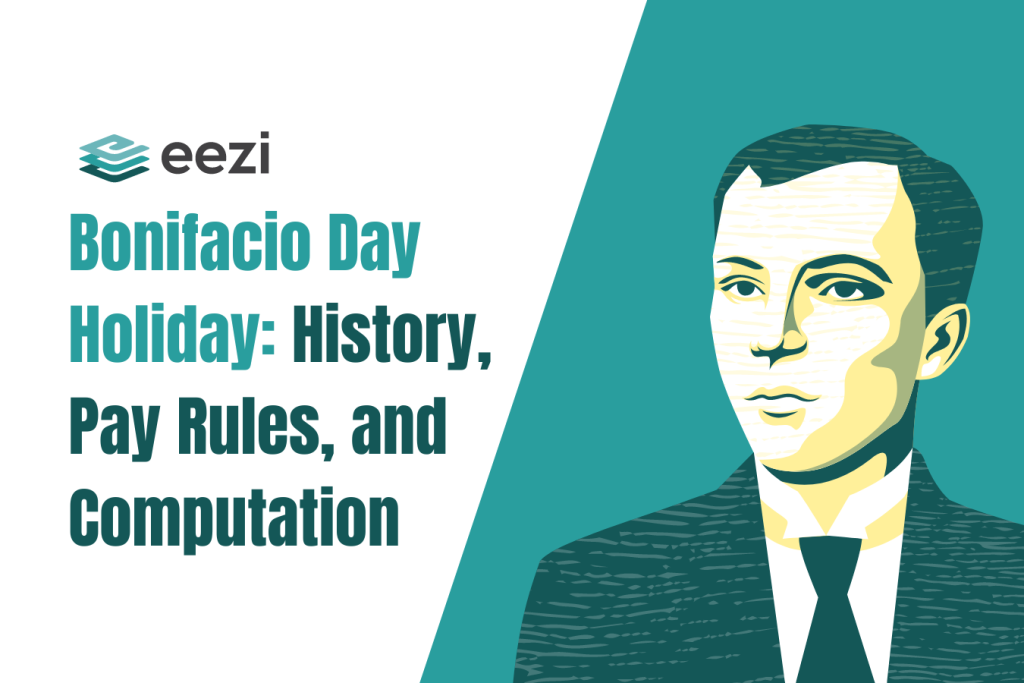 Every November 30, Filipinos remember Andres Bonifacio, the leader of the Katipunan, in recognition of his heroic deeds and sacrifices from more than a century ago. However, the Philippines will commemorate the holiday early this 2023.
Under Proclamation No. 90, President Ferdinand has approved the rescheduling of many regular holidays to promote holiday economics. As a result, the Bonifacio Day for 2023 will now fall on November 27 (Monday).
Unlike New Year's Day and Christmas Day, national holidays like National Heroes' Day and Araw ng Kagitingan are more flexible, hence their new schedules.
Considering Bonifacio Day is a regular holiday, working Filipinos may decide not to report to work and still get compensation.
Moreover, the Department of Labor and Employment (DOLE) has issued an advisory over how worker compensation on Bonifacio Day. This follows the same rule as other regular holidays that fall on working days.
In this article, we'll learn more about Bonifacio Day, pay rules, and computation. For an expanded discussion on holiday wages, visit our summary of holiday pay computations.
The History of Bonifacio Day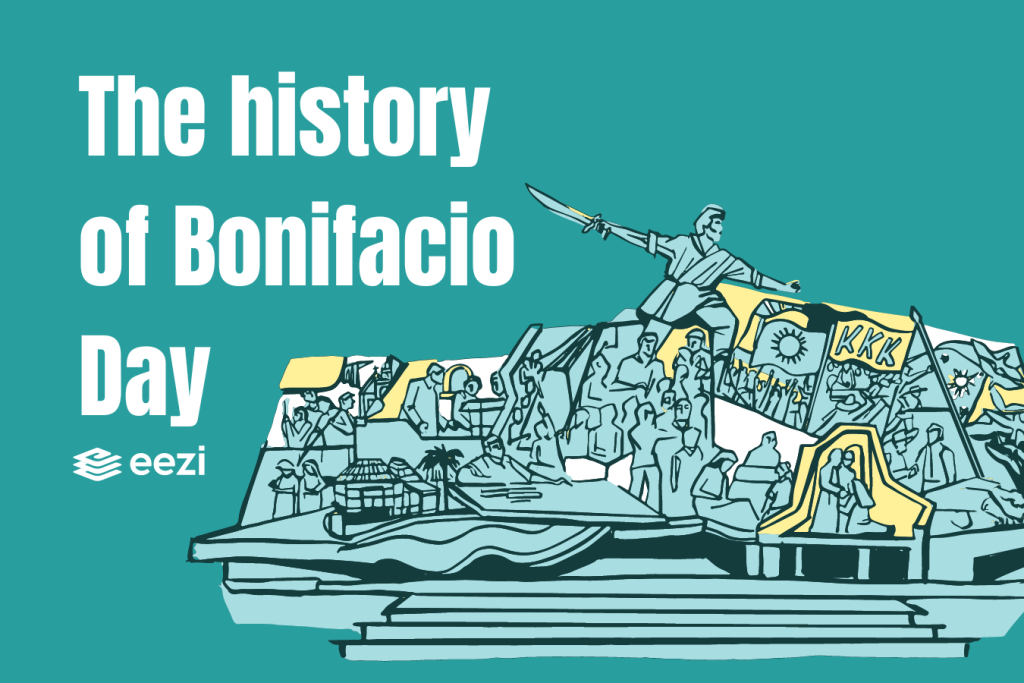 Bonifacio is one of the heroes who fought the bloody war for the freedom of the Philippines. Without his efforts, the trajectory of our country's independence may not have been the same.
For hundreds of years, Spain controlled the Philippines and its resources, which also subverted the natives. Andres Bonifacio was one of the many heroic Filipino revolutionaries who bravely attempted and fought for our liberation as a country.
However, Bonifacio eventually lost his life, not in the hands of the Spaniards but his fellow Filipinos. This grim nature of his passing is why we celebrate his birthday instead of his death anniversary.
In honor of one of the Philippines' greatest heroes, let's go back in time to remember his contributions.
Who is Bonifacio?
On November 30, 1863, Santiago Bonifacio and Catalina de Castro welcomed the birth of their son, Andres. Santiago Bonifacio, the father, was the community's river ferry driver, politician, and tailor. His mother, Catalina de Castro, on the other hand, worked at a cigarette factory.
Andres was the eldest among the Bonifacio siblings, and coming from a lower-class family, he took on many jobs. Later, he relocated to Germany and began working as a grocer for Fressell & Co.
Bonifacio's Rise as the Supremo
Bonifacio acquired many nicknames throughout his life. These include The Great Plebeian, Supremo of the Katipunan (a secret revolutionary society), and the Unofficial First President of the Independent Philippines.
However, he is most known as the Father of the Philippine Revolution–best immortalized by the Bonifacio Monument. This is because of the tremendous parts he has played throughout history, which we will discuss below.
La Liga Filipina
In 1892, Bonifacio joined La Liga Filipina, a Jose Rizal-led nationalist movement. Later, after José Rizal went to jail, the group disbanded. From its fragments, Andres founded the "KKK" or "Kataas-taasang, Kagalang-galangang Katipunan ng mga Anak ng Bayan". This is where he got his title as the Supremo.
As the Katipunan's revolutionary army leader, Bonifacio progressed to the position. They intended to cut ties with Spain and banish the Spaniards from the Philippines.
Tejeros Convention
Moreover, Bonifacio also assumed an important role in the Tejeros Convention. This convention's main goal is to unify the two subgroups of Magdalo and Magdiwang and avoid disorganization and chaos.
As such, the Tejeros Convention came to be and tried to reconcile the varying political differences between the two groups. Once established, the convention fell under the responsibility of Bonifacio, who presided over the election of the new government's officers.
The majority chose Emilio Aguinaldo to lead the new revolutionary administration. Meanwhile, Bonifacio served as the interior secretary. However, Daniel Tirona disagreed and contended that a lawyer should address the situation, which insulted Bonifacio.
The ensuing event led to the dissolution of the Tejeros Convention. Moreover, a series of unfortunate events pushed Aguinaldo to order the arrest of Bonifacio and his brother Procopio, who were later given the death sentence.
Despite the tragic events, Bonifacio remains a respected figure of the Revolutionary Government. Furthermore, many also recognize Bonifacio as the first president who never actually held the title.
As such, we celebrate Bonifacio Day on November 30 to commemorate Andres, whose mind and willpower also led to the birth of Philippine independence.
Is Bonifacio Day a national and non-working holiday?
Originally, Bonifacio Day falls on November 30 every year. As per the proclamation, this is a national and special non-working day in the Philippines. In other words, anyone who works on this day will still receive their daily wage since it is a national holiday.
Again citing Proclamation No. 90, which took effect last November 2022, legal holidays falling on a weekend in 2023 will be moved to the Monday closest to the date. As a result, the commemoration of Andres Bonifacio's birth will be on the Monday closest to November 30.
"There is a need to adjust these holidays (regular and special non-working days) to conform to the concept of holiday economics wherein a longer weekend will help promote domestic travel and increase tourism expenditures in the country."

– President Marcos on Proclamation No. 90
Although some establishments are open during Bonifacio Day, most businesses and government offices be closed.
Is Bonifacio Day a holiday with pay?
Yes. As it is a regular holiday, you can still get paid. DOLE has an advisory for companies and employers to follow pay regulations for Bonifacio Day.
What is the pay computation for Bonifacio Day?
DOLE has proposed guidelines about Bonifacio Day wage computation.
Unworked Bonifacio Day holiday
If you decide to take the day off from work on Bonifacio Day, you will still be paid 100% of your regular salary as long as you worked or took a paid leave of absence on the day before the regular holiday, which is November 29.
Pay = (Daily Rate + COLA x 100 percent)
Rest day falling on Bonifacio Day
If November 29 falls on a non-working or rest day for you at work, you will still be eligible for public holiday pay if you worked or were on a paid leave of absence on the day before the non-working or rest day.
Suppose you show up to work on Bonifacio Day. In this case, you will get 200% of your regular salary for the first eight hours. Moreover, the COLA (cost-of-living adjustment) is also included in the computation.
Pay = (Daily Tate + COLA x 200 percent)
Overtime pay on a rest day during Bonifacio Day
If you work overtime on a holiday, you will receive an additional 30% of your hourly rate.
Pay = (hourly rate of the basic salary x 200 percent x 130 percent x total number of hours rendered)
Worked day on during Bonifacio Day
Suppose you showed up for work on a Bonifacio Day, but it was also your day off. In this case, you would also get an additional 30% of your basic salary.
Pay = (your basic daily salary's hourly rate x 200 percent x 130 percent x total number of hours rendered)
Overtime pay on rest day that falls on Bonifacio Day
Moreover, you are entitled to an additional 30% of your hourly rate for any overtime work performed on Bonifacio Day that also falls on your rest day.
Pay = (hourly rate of the basic salary x 200 percent x 130 percent x 130 x total number of hours rendered)
Never worry about Bonifacio Day holiday computations with eezi.
With eezi's HR and payroll system, Bonifacio Day's calculations become stress-free. From the time of clock-in through the creation of payslips, our software handles the calculations. Try it now and see how it works!