What are the Philippine industries that could greatly benefit from payroll automation?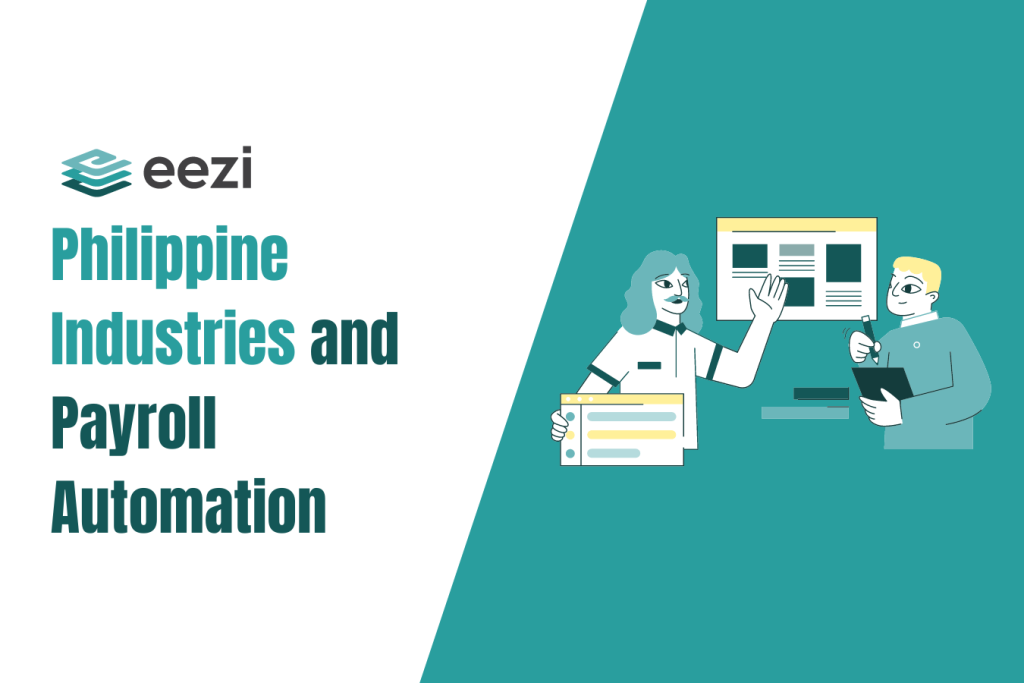 The Philippines has a growing economy that is backed by a wide variety of industries. Philippine industries like manufacturing, business outsourcing, and tourism have especially helped the economy expand.
Moreover, these industries contribute to the Philippines' economic versatility and resilience. In turn, this allowed the country to withstand economic disasters and recover again. However, these same industries now face the challenge of catching up with digital innovations.
Given the number of industries in the Philippines, particularly small to medium enterprises, not all of them can receive targeted support for technological advancements. As a result, they lag behind and experience operational disruptions.
Payroll automation is one example of this. To this day, many industries still do their payroll processing cycle manually. With this, it is also common among small businesses to experience payroll challenges that make operations more difficult.
In this article, we'll cover how technological advancements like automated payroll impact various industries in the Philippines and how they can benefit from it.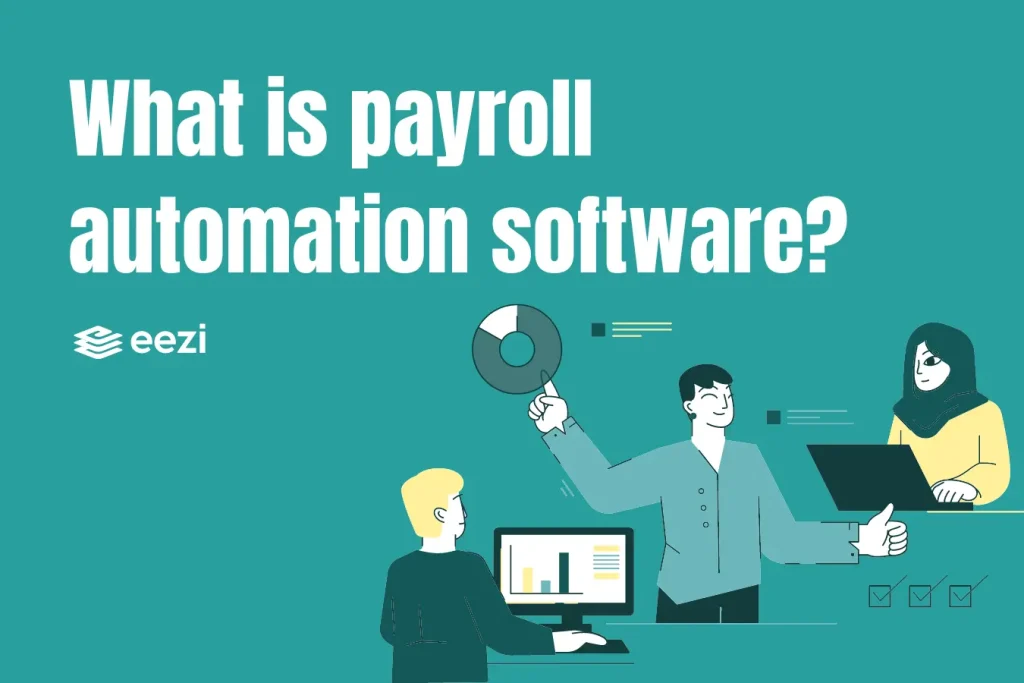 What exactly is payroll automation software?
Payroll automation defines a set of tools and procedures that automatically compute payroll without human intervention at each step. Its core idea is to speed up payroll processing by offloading manual jobs from people and delegating them to computers.
Almost every aspect of salary processing is covered by existing programs. This includes attendance monitoring, wages and benefits estimation, tax deduction, and payment distribution, among others.
Advantages of using payroll automation for Philippine industries
Switching to automated payroll makes things simpler. Below, we explore some of the more specific advantages that an automated payroll system can offer for your business.
Save Time
Automating some of the challenging tasks in payroll can save a lot of time. In some settings, automated payroll systems can reduce work by three to five hours. But what work can managers delegate? These days, computers can substitute for most manual data entry that would otherwise need people.
Prevent Errors
Messing up somebody's wages could result in dire consequences for your business. With payroll automation, this is now avoidable. The software can better figure out the correct deductions, overtime compensation, PTO, and incentives that affect an employee's salary.
To some extent, they are like calculators, only smarter and faster. The best feature of them all is you are not physically inputting data. This way, there is no chance that you would type a wrong number or copy data over erroneously.
Improve Security
Spreadsheets and paper are not very safe places to store your sensitive payroll information. With automated payroll, your data is password-protected and encrypted. This way, you can ensure that only people with access can view private company and employee data.
Make Tax Filing Simpler
Taxes are challenging. Additionally, tax jurisdictions and tax laws frequently change. To keep up, you have to frequently check to remain compliant, especially when you operate in different regions. However, keeping up with all of these changes can take a lot of effort. If you do it wrong, it can be quite expensive.
Automated payroll answers this problem as it monitors these changes in tax laws. Moreover, it ensures that you adhere to all the necessary deadlines. Lastly, it can also determine the amount of withholding tax that should be deducted from each employee's salary. With automation, you can be sure that your taxes are filed accurately and on time.
Easy Report Production
It's challenging to sift through your manual efforts to get your payroll data and manually put it into a report. With automated payroll, making operational decisions or forecasting labor costs is simpler.
Payroll platforms easily generate reports, and in real-time, too. With this feature, you can easily check your operational performance at any time. As a result, you can also implement the best course of action without waiting for the month to end.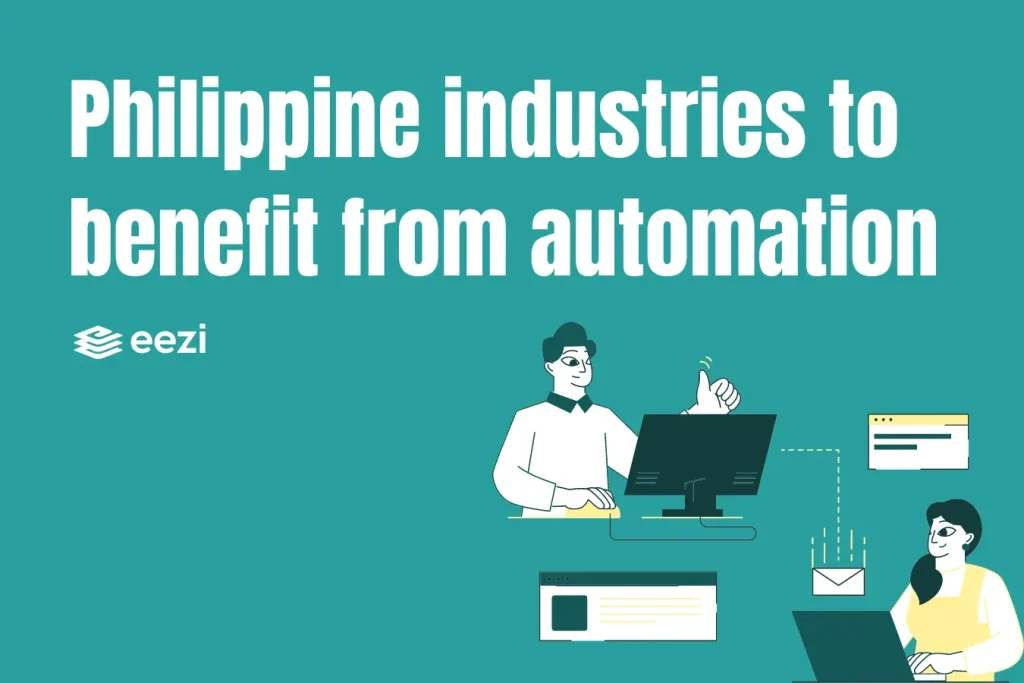 Industries in the Philippines that can benefit from payroll automation
Many industries still fail to recognize the benefits of automation and digitization. Some industries in the Philippines still have no access to the benefits of automating HR and payroll through an HRIS solution. Additionally, if they do engage in automation, HR and Payroll are frequently the least important or final areas of focus.
Here are some of the Philippines' leading industries that can surely benefit from payroll automation:
BPO Industry
The BPO industry is currently one of the busiest ones in the Philippines. This does not come as a surprise. Over the years, many local and multinational corporations have turned to business process outsourcing (BPO) companies to reach more customers. Moreover, BPOs also help these companies by providing technical assistance as they expand their businesses.
Philippine BPOs are in high demand, and this is reflected in the current market conditions. Unfortunately, payroll administration remains a concern for HR staff, even for BPO companies. As they prosper and grow bigger, they also need more advanced technology to manage their employees.
Ultimately, companies who want to succeed will find it unproductive to use an outdated payroll system that consumes valuable time and effort. Thankfully, automated payroll has made it possible for business process outsourcing (BPO) companies to scale up more efficiently.
E-Commerce Industry
One of the industries with exceptionally high projected growth rates in the next few years is e-commerce. As the world moves online, the e-commerce industry breaks down more barriers and offers more opportunities.
Most businesses with an online presence now use a virtual shop and platform to manage logistics and fulfillment. There are also online platforms to execute e-commerce marketing, sales, operations, and more.
However, e-commerce business owners still face the problem of managing remote staff and ensuring team productivity. Moreover, there is not enough time in the day to manage operations and oversee employees.
This can be improved with a system to organize their workforce and manage their time. The good news is that automated payroll allows owners to cut back on administrative tasks. This way, they may concentrate their time and energy on expanding their company.
Manufacturing Industry
Manufacturing companies often have a set of laws and regulations they have to abide by. These are called manufacturing compliance. Under them are worker and employee protection, production safety, quality control, quality standards, employment laws, taxes, and corporate demands.
To guarantee effective business management, manufacturers must abide by all of these requirements. Moreover, these regulations ensure the safety of both the customer and the company.
With the scale of their operations, employee management is also more complicated for manufacturers. Furthermore, there are also regular adjustments in government rules and regulations that make compliance more complicated.
On top of these, manufacturing companies have to find opportunities to increase production efficiency. Given these factors, it is only fitting for businesses engaged in manufacturing to shift to automated payroll. This way, they can remain compliant and simultaneously meet productivity goals.
Real Estate Industry
The real estate industry in the Philippines is still in a growth trajectory, thanks to the influx of foreign investments. As a result, it is also one of the most promising industries to invest in.
Among real estate companies, it is a matter of competition in this sector. Companies are constantly looking for ways to save money, time, and effort to optimize operations and make their services world-class.
As such, payroll software has become a need for real estate companies. Automated and cloud payroll, in particular, allows real estate companies with nationwide operations to manage talent better. Additionally, it centralizes all employee data in one place so that HR tasks are synchronized wherever they might be in the country.
These are just some of the Philippine industries that can benefit from automated payroll. As technological adaption grows, automation will eventually become a need rather than a luxury for businesses to grow and survive.
Embracing the potential of an automated payroll system
The business landscape in the Philippines continues to evolve with every new innovation. Keeping up with these new technologies also keeps your organization relevant and up-to-date. Automated payroll systems are just one aspect of these advancements. However, it is also a vital area that could determine the future survival of your company.
With eezi's automated payroll software system, you can finally stop worrying about the tricky calculations in employee salaries. Delegate your payroll tasks to a system that you can trust.